Urgent Action Alert!
Tell Congress to Fund Alzheimer's & Dementia Research
Join Us April 25 to Press Congress to Pass the 2017 Federal Budget with the Planned Boost for Alzheimer's Research and Care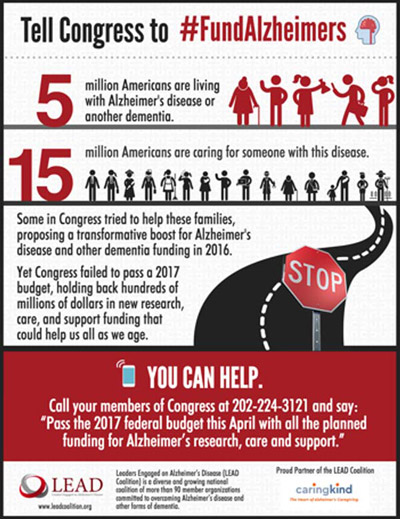 It is critical for advocates to support efforts by U.S. House and Senate appropriators to move a 2017 federal budget bill – with all the planned funding increases for Alzheimer's – before the April 28 deadline. We need your help to protect the planned increases in funding for Alzheimer's disease and other forms of dementia. Here's what you can do:
Call your U.S. Senators and Representatives at 202-224-3121 and tell them, "Pass the 2017 federal budget this April with all the planned funding increases for Alzheimer's research, care, and support."
---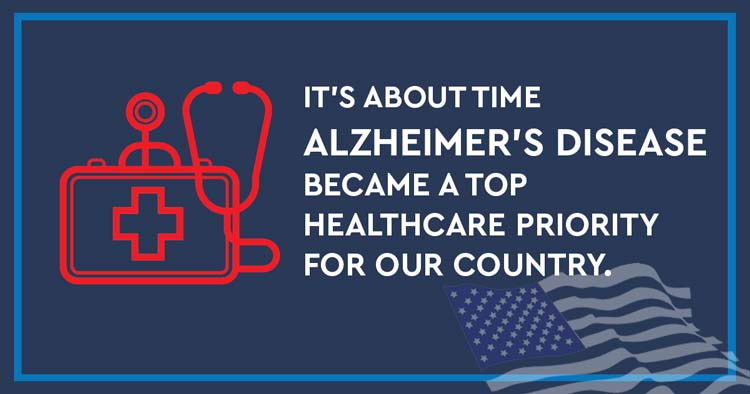 Today, CaringKind is proud to announce that it has joined an initiative called It's About Time, a public awareness and advocacy campaign that will run between now and the end of the year in which individuals will provide firsthand accounts of how Alzheimer's disease has impacted their lives,calling on public officials in Washington to do more.
It's About Time is collecting letters and short videos from regular people talking about how Alzheimer's has touched their lives. It's About Time will then send these letters and videos to your U.S. Senators and U.S. Representative. It is our hope that this collection of personal stories will help encourage our leaders to make Alzheimer's disease the top healthcare priority in 2017 and beyond.
Please visit the It's About Time website and take a few moments to voice your experience and be sure to spread the word!