Meredith Wong,
Manager of Connect2culture®
---
Reflections on connect2culture Webinars
Connect2culture's partners have been hard at work transitioning many of their programs to the internet. While all have closed their physical spaces, their ongoing efforts to maintain and build participation in their programs online have resulted in creative ways to engage caregivers and the people in their care while keeping everyone safe. As our partners moved to virtual spaces, connect2culture's response was to connect families with these new creative opportunities for self-care.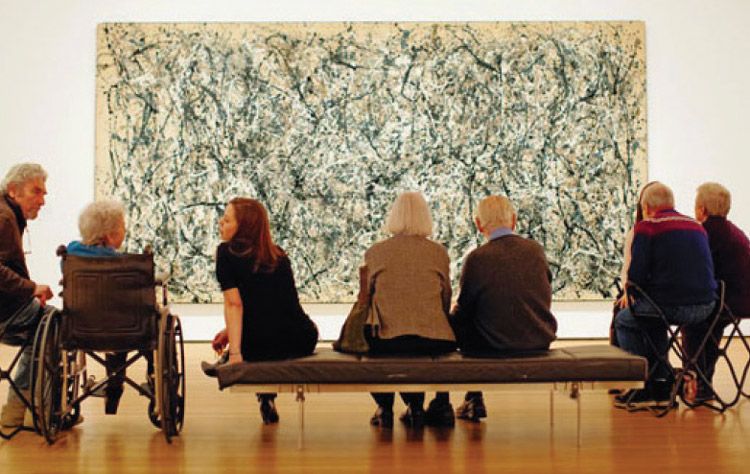 On April 6, connect2culture piloted a webinar primarily for caregivers, Creative Explorations at Home, that introduced some of these online programs. While visual and performing arts organizations and botanic gardens have not and will not be able to have in-person programs for a while, they have quickly realized the potential to grow their reach beyond New York's borders.
On every Monday over three months, these webinars included:
Virtual walks through Brooklyn Botanic Garden's Cherry Esplanade
A peek into a NYC subway ride at the American Folk Art Museum
Performance by oboist Katelyn Simon
Interactive dance/movement activity by teaching artist Magda Kaczmarks
Other participating partners were the Metropolitan Museum of Art, the Intrepid Sea, Air and Space Museum, the Museum of Modern Art, Lincoln Center, Arts & Minds, and a special performance by musicians from Orpheus Chamber Orchestra, who celebrated Memorial Day with us.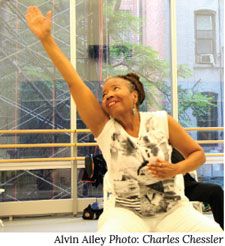 While we might all agree that virtual programs are not ideal, they are a way for teaching artists and families to safely share space, experience laughter, and participate in discussion. Currently, spending time in public is still risky, so these virtual interactions are often one of the few ways families under an enormous amount of stress can take care of themselves. These programs offer participants the opportunity to socialize, exchange stories or observations, and take part in activities. For the same reasons that caregivers and the people in their care attend in-person programs, virtual programs aim to help alleviate feelings of anxiety and loneliness.
One caregiver shared, "I participated in the Alvin Ailey program at Lincoln Center Moments with my demented mother and I can speak firsthand to the value, even on Zoom, of this effort. What made it so moving for her was someone knowing her name and asking her to participate. Watching her, I could see it was transformative for my mother to engage with the beautiful facilitators."
As connect2culture and our partners look ahead to the approaching months, we all realize that not only are we supporting families who have had to stay at home because of COVID-19 with virtual programs, but these same activities can be valuable resources for those homebound due to other health issues. Caregivers continue to support these efforts with their participation and kind words, for which we are all grateful.