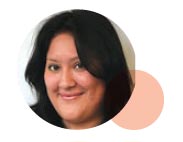 Stephanie Aragon
Director of Helpline
---
Helpline - Supporting Caregivers Through COVID-19
and Beyond
Many caregivers, like you, are facing a constant struggle to both care for their family and work from home during this pandemic. What used to be a quick call to learn about the programs and services CaringKind offers is now an intense call that requires creative thinking to help solve the complex issues that have surfaced due to COVID-19. Caregivers that live out of state are now calling for support; not only have we heard from people in Chicago and California, caregivers are calling in from as far away as China and Edinburgh.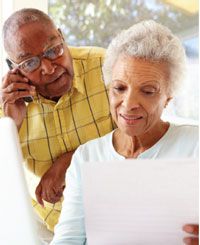 Since mid-March, helpline specialists have been working remotely and honing in on the training they received prior to answering calls. As part of their orientation, helpline specialists participate in all education and training programs offered by CaringKind. Now that we are working from home, we often call one another or send group emails for help thinking outside of the box. Most members of the CaringKind staff have 15-plus years of dementia experience. I, personally, have learned a great deal about activities and behaviors from our training team.
Below are examples of what caregivers have said to helpline specialists during the pandemic:
My father keeps taking off his mask.
The day program my wife attends closed.
He won't wash his hands.
The aide stopped coming.
My mother doesn't understand why we can't go out.
I don't know what to do to keep my spouse engaged.
I answered a call from a daughter who was at her wits' end because she could not get her mom to wash her hands. She was terrified that her mother would contract the coronavirus. Luckily, I had just watched a video on our website that offered the suggestion of having mom "wash socks" in lieu of washing her hands.
Another call was from a woman whose partner not only wanted to go out, but he didn't want to wear a mask. I originally was going to direct her to the COVID-19 Tips and Resources section of our website, but they didn't have access to the internet. As we spoke further, I learned that her partner was an artist and that she had some of his art supplies in a closet. I suggested she take out the art supplies and let her partner relive his artistic days.
In the past, calls came into CaringKind's Helpline office; an environment where helpline specialists could walk into their colleagues' workspace to lean on each other for support. Since we have adapted to virtual operations, our support systems still remain strong and we are still there for each other while distancing. The Helpline is a special place within CaringKind not only for the dementia specialists who work with each other, but as a vital resource to all dementia caregivers.