Christian Doucette,
Director of Community Engagement
---
With so many challenges facing the world right now, it was pretty easy to select the theme for this year's Walk —
Caregiving & Community: Now More Than Ever.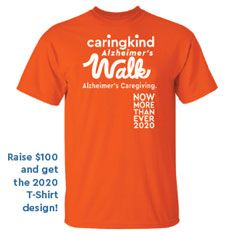 Now more than ever, we depend on each other to help survive the challenges we face. For example, the best thing we can do to defeat the COVID-19 virus is for everyone to wear masks in public.
That's what we can do about COVID-19. But what do we do about Alzheimer's and dementia caregiving?
We walk.
CaringKind's Alzheimer's Walk is our largest community fundraising event of the year. The Walk is the fuel that powers CaringKind and enables us to provide life-saving programs from our Helpline to our Support Groups — all free of charge to any family who needs us.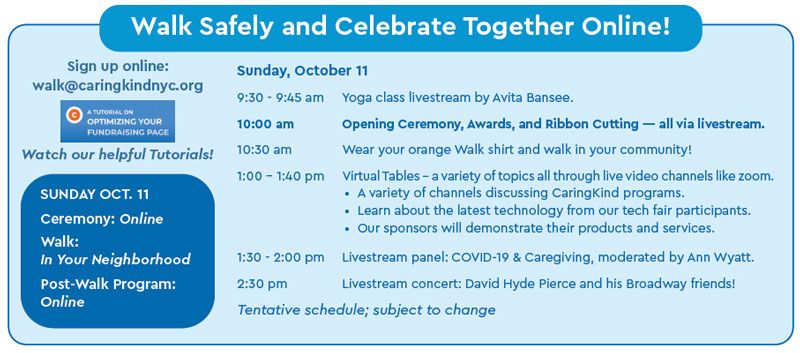 So, we ask you to join us on October 11. We may not be able to assemble like we usually do, but we can still wear our orange CaringKind Walk T-shirts and walk in our neighborhoods at the same time. Let's show our neighbors that we walk in support of Alzheimer's and dementia caregiving. And maybe we'll meet a neighbor walking for our cause as well! If so, let's introduce ourselves and take a selfie together! We can show the world what's possible when communities come together.