CaringKind Alzheimer's Walk 2020: We Did It!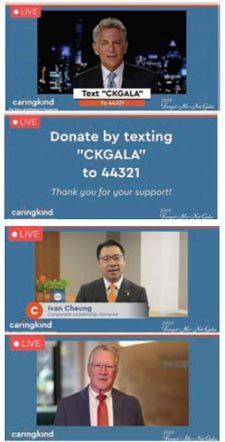 Back in May, when we made the decision to pivot the Walk to a fully virtual event, we were pretty nervous. After all, the Walk is our largest community fundraising event of the year. In the middle of a pandemic, would our Walkers return? And by going virtual, where would our Walkers be returning to, exactly? Well, we are very proud to report that our Walkers did return, and they met us on YouTube, Facebook, and Instagram.
We're also proud to report that our Walkers worked harder than ever this year. As a result, Walkers raised an astonishing $450,000 for Alzheimer's and dementia caregiving!
The next 12 months will also be challenging, but the road ahead is clearer than it was before. So, to all of our Walkers, team captains, sponsors, and donors: thank you!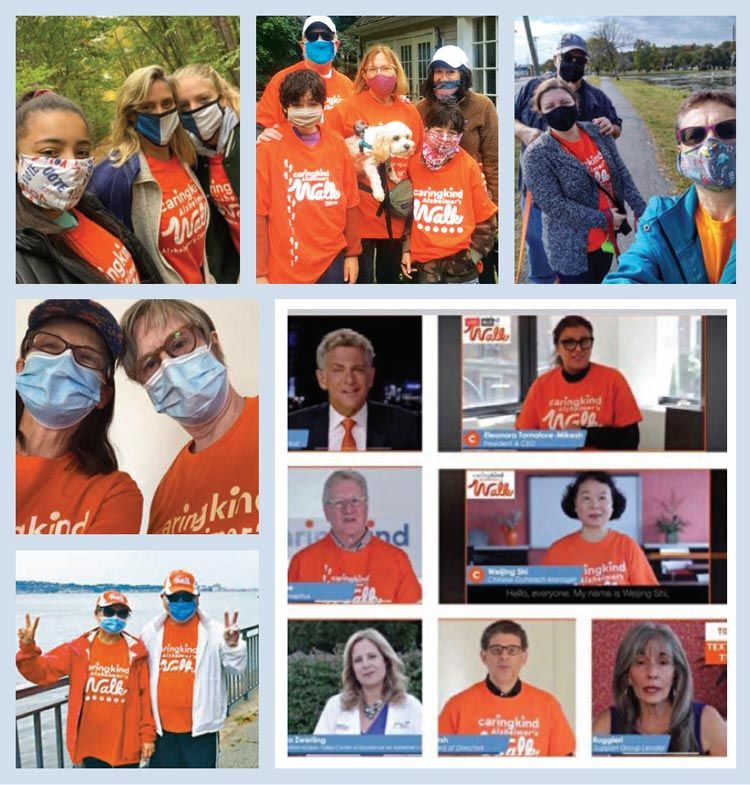 CaringKind's Virtual Gala
Our Forget-Me-Not Gala 2020 streamed online on October 26. The event raised $750,000 to support our free programs and services. Thanks to all participants, and our sponsors and donors who helped make this event a success!