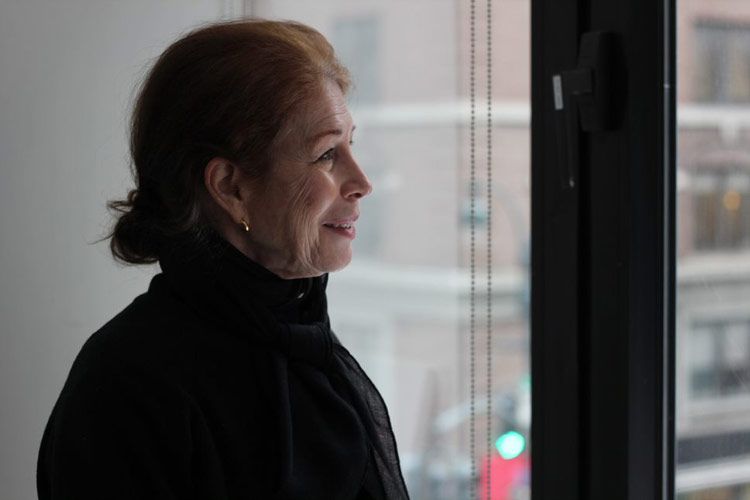 Elizabeth and Her Mom are Safer and Healthier Because of Your Support
"I wouldn't be able to get through this pandemic without CaringKind staff like Adina Segal and Nancy Hendley. I'm a New Yorker who works in the fashion industry — I didn't know anything about Alzheimer's caregiving. I was thrown into this with my mom who is 92 years old. I moved in with her because she didn't want to live alone. It'll be a year in March. It's been a roller coaster!"
CaringKind really came through for me. I would call the Helpline all the time - "What am I going to do?!" "How do I get her in the bath?" Now, thanks to Nancy, I am a master at the bath!
I took a class on Understanding Dementia taught by Adina – it was so helpful. I was having all these issues and Adina gave me the tools I needed. My notebook is literally filled.
Not only that, but thanks to a respite grant from CaringKind, we were able to hire a home health aide. I was worried about an outside person coming into the house, possibly exposing my mom to Covid. But I had to do it – we simply needed the help. And our aide was terrific.
But then my worst fears came true – our aide was diagnosed with Covid-19 in January. And now I'm back to square one – I can't leave the house without someone being here to take care of my mom. I visit my own apartment briefly just to pick up my mail. It's ... stressful.
But, as hard as things are for us, I remind myself that we're also lucky. My mom was in a rehabilitation facility from September to November of 2020. Communicating while being socially distant was really difficult – for me and for her. The phone was a lifeline for us, but even that was inadequate. She's back home now, where I can control her environment and it's safer. But it's also isolating.
And that's why I'm so grateful for CaringKind. I couldn't stand here today calmly without them. And that's from my heart. I didn't know what to do in certain situations. I would call and say, "I'm on the floor with my mother – can you help me with this?!" And CaringKind did. They're like angels, these people."
Extra online content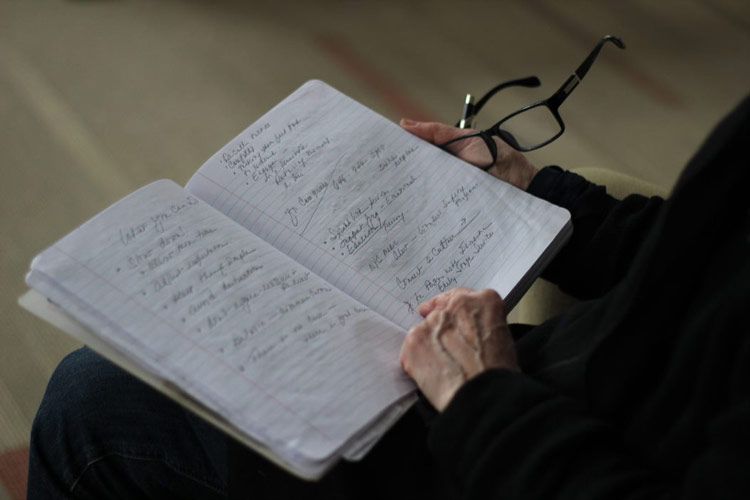 "What I want people to know is that eldercare rights are important! I learned that without someone advocating for an elderly person, that person may not be able to successfully navigate a system with their preferences honored. I had to learn how to be an advocate for my mom when she wanted to leave the rehabilitation facility. I had to help the staff understand that my mom had fluctuating capacity. Just because she couldn't be 100% aware in one moment, doesn't mean that she loses credibility forever. I worked hard with my mom and the staff to see that she had her needs met. That was a real eye-opener for me.
The confidence I now have as an advocate for my mom - and all elderly people with dementia – comes from the training and support I got from Nancy and Adina! Confidence comes from knowledge, and knowledge is power.
Before CaringKind, I didn't know what to say. And now, I feel like I have a voice!"
CaringKind offers Respite Grants to eligible NYC caregivers of persons with dementia, offering financial assistance for emergencies. Our one-time grants do not exceed $2,000. Eligibility is based on need. For more information, contact our Helpline at 646-744-2900.