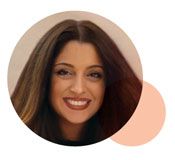 Eleonora Tornatore-Mikesh
President & CEO
---
Sitting here and reflecting on the last 12 months of this pandemic, I think about the work that CaringKind has been able to accomplish. At every
level, our volunteers and donors make these accomplishments possible. Our volunteer board members spend countless hours on governance, our Helpline volunteers answer urgent caregiver calls, and our volunteer Support Group leaders provide direct support to hundreds of caregivers. And our donors fund it all - allowing CaringKind to survive and thrive.
There are so many unknowns these days, we're more stressed than ever. Which is why I'm happy to note that the Mayo Clinic has found six health benefits to volunteering! Research has proven that donating your time to help others develops a new sense of appreciation for yourself. Especially during a pandemic, the Mayo Clinic recommends volunteering - it's a healthy way to channel your time and energy. What else does volunteering do? It can increase your confidence and expand your connections.
When we feel empathy Some people think volunteers just stuff envelopes. The truth is that - as noted above - CaringKind's volunteers provide meaningful support that changes people's lives every day. I have met hundreds of volunteers of all levels, many of whom I now consider colleagues and friends.
The stories on these pages are only possible with your time, talent, and dollars. Please take pride in all you've helped accomplish. Thank you!