My Caregiver Champion Story
by Kyle Budinscak, founder of ComForCare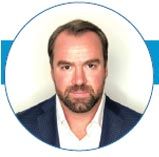 When I decided to open ComForCare in New York City in 2015, we aimed to create a home care service built upon caregivers who are excited about engaging with their clients. If we could identify people with various professional backgrounds – artists, performers, graduate students, educators, semi-retired professionals, etc. – and match them with clients based on their shared interests or personality factors, then we might be able to make a real difference.
Five years into our journey, we've served hundreds of older adults who are facing the challenges of dementia. Our champions are the talented, empathic caregivers who brighten the lives of our clients daily.
I've been encouraged by the efforts of our staff, as well as the many other organizations in our city that are innovating to fightback against the effects of dementia. I believe there is much more progress to come.
Extra online content
I often hear owners of home care agencies tell the story of their personal experiences in caregiving – and of their frustration in finding good services – as the reason for starting their business.  My journey is perhaps less common. My career began in the investment industry, working for a private equity firm that focused on making investments in the technology and healthcare services industries. Seven years later, I wanted to pursue other curiosities. As a former football player, I had become well-aware of the increasing focus on brain injuries in athletes and the subsequent toll on their quality of life.
My interest in this tragic phenomenon led to a deeper exploration into brain science, psychology, and other fields that are working to understand the brain. Of course, one of the most devastating of these conditions is Alzheimer's disease. While the underlying pathology of Alzheimer's is different from traumatic brain injuries or conditions such as Lewy Body Disease or vascular dementia, the impact on individuals and their loved ones is often quite similar.
To become a Caregiver Champion, please visit caringkindnyc.org/champions