CaringKind Walkers laced up their shoes in Brooklyn and Manhattan and raised over $650,000 for Alzheimer's and dementia caregiving! Our new location at the Naumburg Bandshell in Central Park was a huge success.  Both of our Walks together raised over $650,000 to help CaringKind support people with dementia and their caregivers. Special thanks to the Patricof family, Walk Chair Dr. Alisa Kauffman, and David Hyde Pierce for their support and leadership.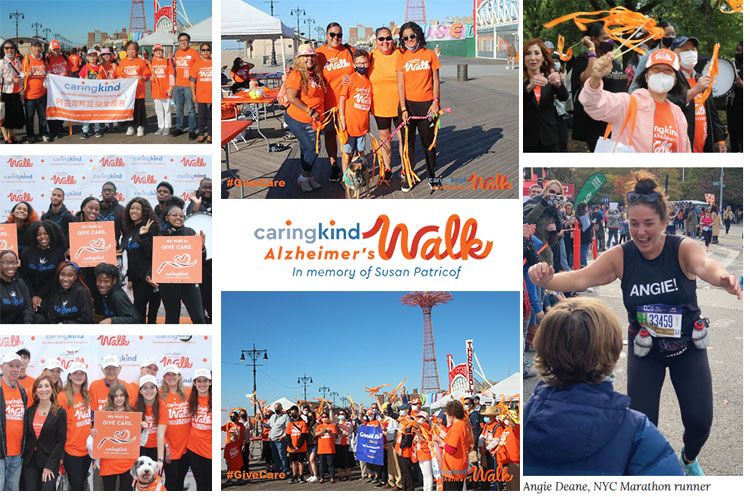 We are equally proud of our Marathon team. On November 7th, 49 runners ran the NYC Marathon in honor of their loved ones and in support of CaringKind. Together, this team raised over $200,000 in support of Alzheimer's caregiving. The fundraising minimum for each runner is $3,500 each, and each runner met and exceeded that minimum. Of particular note is Angie Deane, who raised an astonishing $27,523! Congratulations, Marathon Team – and thank you!
Interested in running with CaringKind? Email Chris Doucette at
athletes@cknyc.org
---
Introducing the MAP Program at CaringKind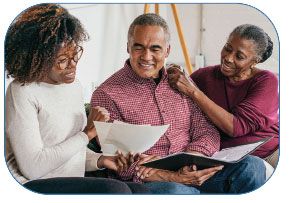 Are you a former caregiver of a person with dementia?
Would you like to give back?
Would you like to become a mentor for someone who needs support?
You've come to the right place!
This NYC pilot program pairs individuals with mild cognitive impairment (MCI) or dementia, and their support partners, with a compassionate and experienced volunteer/mentor, maybe YOU!
As a mentor, you will have the opportunity to give persons living with dementia and their support partners the empathy and understanding they need from someone "who has been through it" while providing valuable education on how to live well with dementia and connect them to community resources and clinical trials. Training and support to the mentor will be provided by CaringKind.
Call us for more information:
Marcia Henne, MAP Program Manager: 646-744-2937 or mhenne@cknyc.org
www.memoryadvocatepeers.org