With Your Support, CaringKind Helps Caregivers Get The Sleep They Need
Introducing Nine Ways To Better Sleep
Let's face it – caregivers aren't getting the sleep they need to stay healthy. Former caregiver and journalist, Gurney Williams, III, knows that experience all too well. And so, Gurney led the effort in partnership with CaringKind to develop a new resource for caregivers to help them address trouble with sleeping.
The self-care sleep manual outlines nine tips that are essential to getting the most out of a good night's sleep. Good sleep provides caregivers with the energy and focus required to give the deserved level of care to loved ones with Alzheimer's or dementia.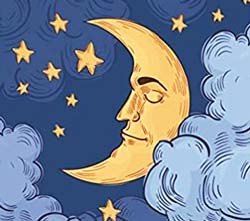 Among the tips the manual offers are:
(1) Assess your sleep habits
(2) Test to ensure they're working
(3) Learn how much sleep you need
(4) Choose start/stop times
(5) Prep your bedroom
(6) Get moving today
(7) Eat, drink, pause, and sleep
(8) Avoid an apnea nightmare
(9) Deal with unwelcome awakenings.
The manual provides in-depth information tied to each tip to help caregivers bring their best selves to the important task of caring for a loved one with Alzheimer's or dementia.
"Nine Ways to Better Sleep welcomes all types of readers, whether they are current caregivers or anyone preparing for a healthier future," said Gurney Williams III. "The sleep manual offers tips on establishing healthy habits, discusses evidence-based ways to counter insomnia, and describes what the stages of good sleep are," he added.
"We are proud to introduce the new sleep manual as another important resource we offer families and caregivers who are in the midst of caring for an Alzheimer's or dementia patient," said Eleanora Tornatore, Caringkind CEO.
The sleep manual can be found online here:
www.caringkindnyc.org/sleepmanual
We'll also have printed copies of the sleep manual at the CaringKind Alzheimer's Walks in Brooklyn and Manhattan. Register for the Walks today and go home with a new tool to get better sleep!