Please welcome the latest additions to our team!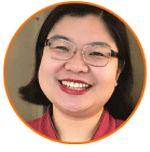 Rui Huang, Dementia Care Specialist
Rui Huang has finished her BA in Korean Language & Literature in China and her MA in Linguistics at the City University of New York. She worked for several years at a domestic violence hotline, providing emotional support and crisis intervention services in English, Chinese, and Korean. Rui also teaches Chinese and Korean language at LaGuardia Community College as an adjunct lecturer.
---

Andrea Tallent Spivak, VP of Strategic Alliance
Andrea Tallent Spivak brings over 20 years experience in business development, marketing, and strategic partnerships with clients in real estate operations, media and fashion. She has a BA in Business Administration from Furman University and has grown and managed multimillion dollar accounts for clients nationwide. Through volunteering, she co-founded Caring to Remember, an annual real estate-focused benefit that has raised over $1 million for Alzheimer's and dementia.
Andrea resides in Westchester County with her family and new puppy, Jax. She is passionate about her community, traveling and experiencing various cultures, music, the arts, and poetry. "Each one of us can make a difference. Together we make change." ~Barbara Mikulski