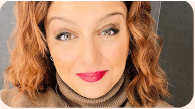 CaringKind's CEO was included in the 2023 Health Care Power 100
When Eleonora Tornatore-Mikesh trained as an aging and dementia specialist at the start of her career, she didn't know she would be back, nearly 25 years later, to head the same organization.
Prior to her return, Tornatore-Mikesh implemented statewide dementia training in over 140 facilities as CEO of the Alzheimer's Association Connecticut chapter and is working toward reducing the disease's stigma. She's also currently working with development initiative Latina Empire to help educate Hispanic families whose loved ones are more likely to get Alzheimer's disease.
---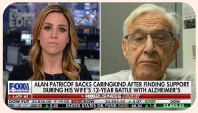 Alan Patricof featured on Fox Business News in support of CaringKind
Alan: "I joined Jackie DeAngelis on Fox Business Network to discuss my support for CaringKind, The Heart of Alzheimer's Caregiving. During my wife Susan's 12-
year battle with Alzheimer's, we leaned on CaringKind to provide our family with
top-notch care, support, and resources.
Last month, I ran the New York City marathon on behalf of CaringKind and raised over $525,000 to support the organization. I'm immensely grateful for their work and look forward to continuing my support in the future."
Check out a clip from the show: https://lnkd.in/e2F7xidi