Team Site

NYRR's Covid-19 policy is below. The policy is subject to change.
https://www.nyrr.org/run/guidelines-and-procedures/2023-race-day-safety
Our Team
Since its inaugural year in 2012, team Athletes to End Alzheimer's® (ATEA) has represented CaringKind, New York City's leading expert on Alzheimer's and dementia caregiving in one of New York's top races – the New York City Half Marathon. Runners take to Central Park and the streets of NYC, showing their support for the cause and their affected loved ones. The NYC Half is a 13.1 mile race featuring a field of over 20,000 runners who will enjoy an iconic NYC experience. This year's race features a new course with runners starting in Prospect Park, crossing the Manhattan Bridge, and finishing their run in NYC's running staple, Central Park.
Join us this year as an official member of our team and take advantage of the numerous perks to being an official part of our team, including:
Expert training from Coach Mikael Hanson.
A fundraising toolkit
2022 team gear including a tech tee for training and and a race day singlet and
A cheer section on race day for friends and family
A dedicated CaringKind staffer whose goal is to help you cross that finish line!
Education on the free programs and services offered by CaringKind
Motivation, inspiration, and fundraising support along the way!
Our Coach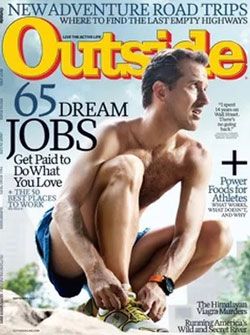 Coach Mikael Hanson, a USA Cycling and USA Triathlon certified coach, has worked in a head coaching capacity with institutions such as Asphalt Green and Cadence Cycling and Multisport. Mikael has been published in numerous periodicals such as Bicycling, Triathlete, and Outside magazines (and even graced the cover of Outside magazine a few years back!).

The consummate endurance racer, Mikael competes in numerous duathlons, triathlons, bike races, running events, and even a couple cross-country ski races each year. As a nationally ranked duathlete, he represented Team USA for the 2007, 2009, 2013, and 2015 World Duathlon Championships.

Over his many years of coaching, Mikael has been fortunate to work with athletes of all ages and abilities from first timers and CEOs to National Champions even a World Champion. He currently coaches the New York University Cycling team, who won their first ever conference championships in 2015 and CRCA Development Foundation U23 Cycling Team.

Hailing from the Badger state of Wisconsin, Mikael earned a BA from the University of Wisconsin and an MBA from NYU's Stern School of Business (and spent nearly 15 years working on Wall Street before going back to coaching full time!). He lives in New York City with his wife and son.
Training Program: What you can expect
Whether you're a first time runner or an experienced athlete, our training program will ensure that you successfully complete the half marathon! Here's what our coach will provide:
1 weekly coached workout in Central Park
Weekly workouts begin in February and last for 10 weeks leading up to the NYC Half Marathon
A web-based Training Peaks account so that Coach Hanson can review your progress (especially good for runners outside of NYC)
One-on-one support for any specific issues regarding your training program (training, nutrition, injury prevention and advice, and more!)
About the Event
The United Airlines NYC Half  is a 13.1 mile race featuring a field of over 20,000 runners who will enjoy an iconic NYC experience, beginning their run in Prospect Park in Brooklyn and finishing in Central Park.
The Course
The thrilling course (subject to change by organizers) will start in Brooklyn's Prospect Park and finish in Manhattan's Central Park! Runners will start on Flatbush Avenue near the Grand Army Plaza entrance to Prospect Park and will bear right around Grand Army Plaza and continue on Flatbush Avenue. Via the Manhattan bridge, runners will cross the East River from Brooklyn into Manhattan before heading towards the FDR Drive. After running on the FDR Drive North, runners will exit and run across 42nd Street until they hit seventh avenue, where they will turn north and run up 7th avenue. Runners will then enter Central Park, and finish the last four miles in the NYC's most famous park. The finish line is at W. 75th St. inside the Park.
Central Park's West Drive near 64th Street, head south, and make a complete counter-clockwise loop of the park. They'll then continue to the south end of the park, exit onto Seventh Avenue, and head south to Times Square. A right turn onto 42nd Street will take the runners to 12th Avenue (West Street/West Side Highway), where they'll turn right, go north for one block, and then make a U-turn at 43rd Street and run south along the Hudson River waterfront on West Street/West Side Highway to Lower Manhattan. They'll take the Battery Park Underpass to FDR Drive and take the South Street exit, cross over South Street onto Old Slip, turn right onto Water Street and continue to the finish line on Water Street at Maiden Lane.
Course Map