Apply here
Team Site
About the Event
Please note that these details are from the 2020 Triathlon - details will change when race organizers announce the new course
The New York City Triathlon is an Olympic Distance race consisting of a 0.93-mile (1500m) swim in the Hudson River, a 24.8-mile (40k) bike course on Manhattan's West Side highway followed by a 6.2-mile (10k)run course through Central Park. Each year, over 3,000 athletes participate in this New York City staple summer athletic event.
Our Coaches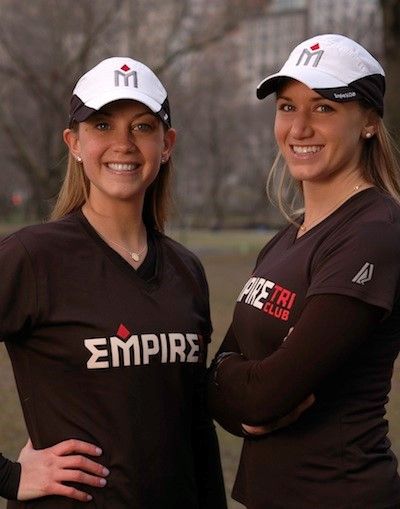 CaringKind has enlisted Empire Tri Club as our Triathlon coach for 2021. Empire Tri Club was founded in New York City in October 2010 with nearly 40 athletes competing during our first racing season in March 2011.  Today, Empire has nearly 150 Tri Club Members plus hundreds of other athletes who take advantage of our year-round training programs and special events.  In fact, between our Club Members and digital network, the Empire Tri community is now over 8,000 people strong, so whether you're looking for in-person coached workouts, specialized 1-1 training, race specific training plans or simply online support, guidance and camaraderie from fellow triathletes, Empire has you covered.
Training Program: What you can expect
Whether you're a first timer or an experienced athlete, our training program will ensure that you successfully complete the NYC Triathlon! Here's what our coaches will provide:
Athletes to End Alzheimer's participants will have access to a complete 16-week training program leading up to the 2021 NYC Triathlon, including:
Access to coached group workouts 3-4x a week
Free Training Peaks account and detailed training plan to follow building up to the 2019 2XU NYC Triathlon including daily electronic delivery of workouts
One free 2-hour coached open water swim clinic and discount to participate in additional open water swim clinics
Free 2-hour coached NYC Triathlon course orientation
Monthly team socials & shopping nights
Special events and informational clinics on triathlon basics
Team race calendar (assistance with travel, accommodations, team dinners, etc.)
Access to all training camps (including Mallorca Spain and Martha's Vineyard) at the discounted member rate
Access to extensive member discount page & team shopping nights (30-70% off)
Team Google Group communication forum
Race day support from Empire Coaches
The Course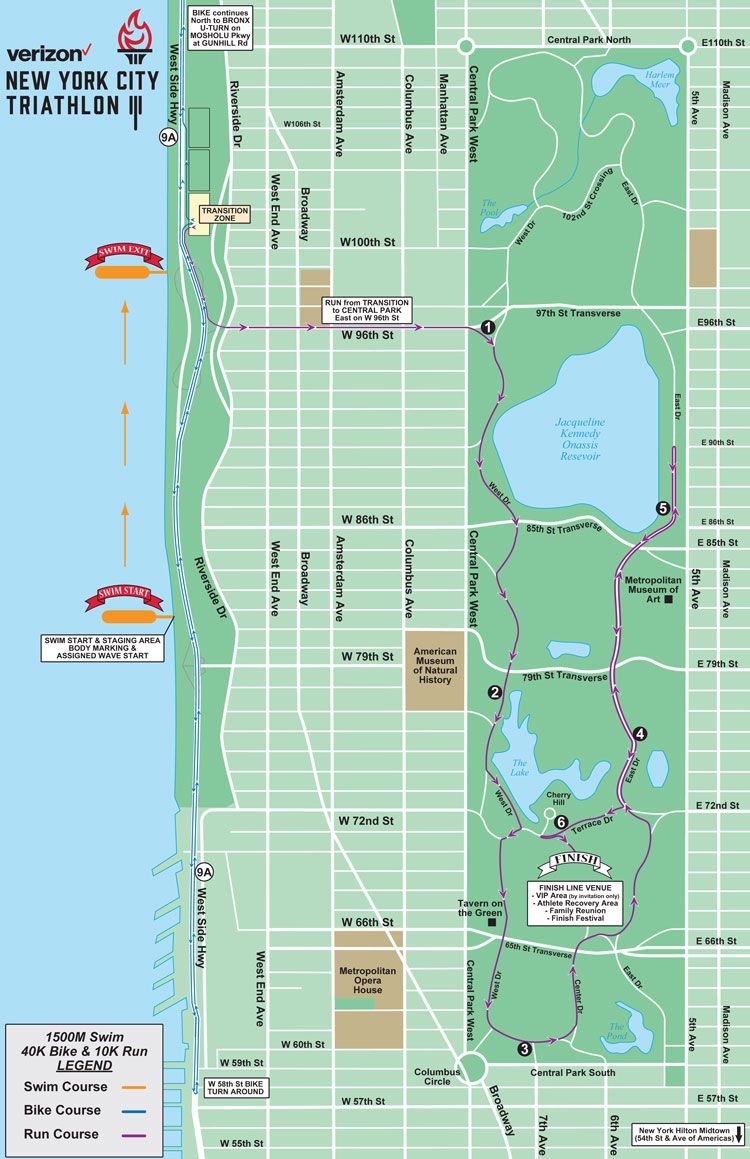 Course Information: https://www.nyctri.com/raceinfo/course/
The race starts on Manhattan's Westside at 99th street and the Hudson River. Athletes swim south and exit near the 79th Street Boat basin before running into transition. The cycling course exits Riverside Park at 79th Street and athletes will enjoy a moderately hilly course on the Henry Hudson highway north out of Manhattan, before the course U-turns in the Bronx, eventually returning to the 79th street transition area. Finally, athletes will exit transition a final time to commence the run across 72nd street into Central Park, completing the northern loop before reaching the finish line at Dead Road, just west of the band shell on the 72nd Street Transverse in Central Park.
Also, check out the Virtual Course Map.
0.93-mile swim
24.8-mile bike
6.2-mile run