Executive Committee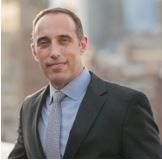 Jeffrey N. Jones
Co-Chair
Jeffrey N. Jones retired in 2020 as the Chief Accountant of KPMG. From 1997 to 1999 he was a Professional Accounting Fellow in the Office of the Chief Accountant at the SEC in Washington, D.C. He is a graduate of Loyola College in Baltimore, Maryland. Jeff has served on the Board since 2005.
---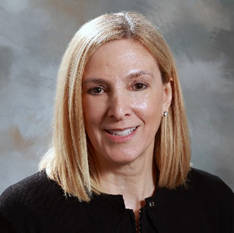 Linda LaGorga
Co-Chair
Linda LaGorga is the CFO of Entegris, Inc., a leading supplier of advanced materials and process solutions for the semiconductor and other high-technology industries.  Prior to her current role, Linda held various positions at Honeywell International Inc. including CFO Honeywell UOP, CFO Honeywell Aerospace Mechanical Systems and Components, and led Honeywell's corporate FP&A organization.  Before joining Honeywell, Linda was the Senior Vice President, Global Treasurer and Head of Business Development, at Bausch Health Companies Inc.  Previously, Linda was at Goldman, Sachs & Co. most recently serving as a Managing Director in the investment banking division.  She began her career in the U.S. Navy and achieved the rank of Lieutenant.  Linda has an MBA from Harvard Business School and a Bachelor of Science degree in Materials Science and Engineering from the University of Pennsylvania.  Linda joined the Board in 2012.
---

Sharon Kilmer
Vice Chair and Treasurer
Sharon Kilmer is a Managing Director at Angelo, Gordon & Co, an alternative investment management firm based in New York City where she is a senior member of the Net Lease investment team. Ms Kilmer started with Angelo, Gordon in 2004 as the CIO of Angelo, Gordon Advisors, LLC, a wholly-owned, externally managed fund of funds group. Previously, she was an Executive Vice President at Pacific Investment Management Company, where she was a senior member of the portfolio management and investment strategy groups and prior to that, she was Director of Fixed Income Portfolio Management at Transamerica Investment Services in Los Angeles. Sharon received a Bachelor of Arts in Journalism and an MBA degree from the University of Southern California. She is a Chartered Financial Analyst and currently serves as the Treasurer. Sharon joined the Board in 2014.
---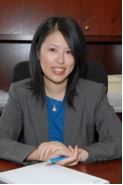 Pauline Yeung-Ha
Secretary
Pauline Yeung-Ha is a Partner in the law firm of Grimaldi & Yeung LLP. Ms. Yeung-Ha concentrates in the practice areas of Trusts, Wills and Estates, Elder Law as well as Special Needs Planning. She received her undergraduate degree from Vassar College and her law degree from St. John's University School of Law. She is admitted to practice in both New York and New Jersey.
Ms. Yeung-Ha has the following affiliations:
Member of the House of Delegates of the New York State Bar Association (NYSBA)
Member of the Board of Directors of the New York Chapter, National Academy of Elder Law Attorneys (NAELA)
Trustee on the Board of Directors of the Brooklyn Bar Association
Vice-Chair of the Practice Management Committee of the Trusts & Estate Law Section of NYSBA
Member of the Estate Planning Committee of the Trusts & Estates Law Section of NYSBA
Chair Emeritus of the Pro Bono Clinic of the Asian American Bar Association of New York (AABANY) – named Committee of the Year for 2016 and Program of the Year for 2017 and awarded New York State Bar Association's Bar Leaders Innovation Award for 2020
Ms. Yeung-Ha is active in serving the community as well. Aside from conducting presentations in English, she also gives seminars in Cantonese and Mandarin Chinese. Ms. Yeung-Ha was key speaker for Assemblywoman Grace Meng's Senior Law & Financial Planning Workshop.
---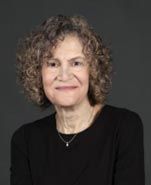 Sandra S. Baron
Executive Committee
Sandra S. Baron is a Visiting Clinical Lecturer in Law at Yale Law School and a Senior Fellow at Yale Law School's Information Society Project and the Abrams Institute for Freedom of Expression. Prior to this post, she was Executive Director of the Media Law Resource Center, a not-for-profit organization dedicated to media law research, policy, education and advocacy, and was also involved in the management of the MLRC Institute, its sister organization devoted to public education on First Amendment issues.
In addition to having a private practice, Ms. Baron has held positions as Senior Managing Attorney at the National Broadcasting Company, Inc., as Associate General Counsel of the Educational Broadcasting Company, WNET/Thirteen, in New York, and counsel for Public Broadcasting's American Playhouse. She is an elected member of the American Law Institute and the American Bar Foundation and was recent chair of the NYSBA Committee on Media Law.
She currently is a member of the Board of Directors of Community Access to the Arts, Great Barrington, MA, and The Brigid Alliance, New York, NY.
---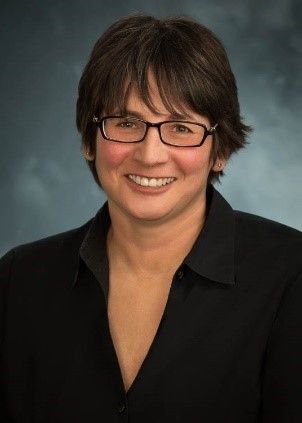 Betsy Billard
Executive Committee
Betsy Billard joined the Board of Directors in 2019. She was moved to volunteer after a close friend was diagnosed with frontal temporal dementia at a very young age. Betsy saw first-hand the stress and needs that are placed upon caregivers and she wanted to help raise money to support Caring Kind's programs.
Betsy was a Private Wealth Advisor at Ameriprise Financial for 27 years. She continues to work in the field mentoring younger advisors and in business development for the firm that acquired her practice.
Betsy is a graduate of Emerson College in Boston, Massachusetts with a BA in Communications. She has a long history of Board service and was a Director for glad and the Human Rights Campaign.
She currently resides in New York City.
---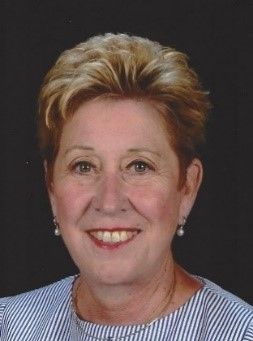 Betty J. Brennan, RN BSN
Executive Committee
Betty J Brennan has spent more than forty years in healthcare, the last thirty of which focused on the development and management of innovative services in home health care and hospice. She is the former owner and operator of several home care agencies throughout southern California.  Betty was founder, president, and CEO of Beacon Hospice, a Boston based company that over thirteen years, she nurtured from a single site serving terminally ill homebound patients to twenty-five sites located in five New England states serving an average daily census of 1,400 patients.  She merged Beacon with Amedisys Corporation in 2011.
Betty, a creative service innovator, has contributed to the advancement of the quality of end-of-life care with proprietary services for terminal sufferers of cancer, cardiac disease, and dementia.  In 2006 she was the recipient of the prestigious Earnst & Young award of Entrepreneur of the Year in New England for her creativity, leadership, business development, and management skills in health care services. She was also high-lighted by the National Hospice and Palliative Care Organization for the development of best practices in the care of dementia patients at the end of life.
Since leaving Beacon, Betty has continued to be actively engaged in the health care field. She currently is the Executive Chair of the board of Bristol Hospice, a national provider of hospice and palliative care. Bristol Hospice, LLC, has become a leader in "best practices" as it differentiates itself in growth and quality care.   Additionally, Betty founded Astrum Care in 2014, which is a consulting and education company specifically addressing the care of persons living with dementia.   She also served on the board of trustees of the National Hospice Foundation, Washington, DC; was the Board Chair of the Connecticut Alzheimer's Association. Betty has also participated in a number of non-profit health care entities including Caring Kind, Purple Flag, an accrediting agency for dementia, and COO of CT. Hospice, where she brought about changes to maintain their presence as a hospice and licensed hospital.
Betty resides in Stamford, Connecticut with her husband, where she is also involved in community projects.
---

Mark A. Zurack
Executive Committee
Mark A. Zurack teaches at Columbia Business School. Prior to his academic career, Mark worked at Goldman Sachs for 18 years. He joined GS in 1983 and started the equity derivatives research group, later assuming a broader leadership role in equity derivatives, co-managing the product in both N.A. and Asia and leading the effort to cross-market equity derivatives products to high-net-worth individuals. He became a partner in 1994 and a managing director in 1996. In addition to his board service for the NYC Chapter (past board co-chair), Mark is on the Board of the Binghamton University Foundation and Teach For America, Southampton Bath and Tennis and the Columbia Business School Social Enterprise Program.  Mark joined the Board 2002- 2010, and 2011- present.
---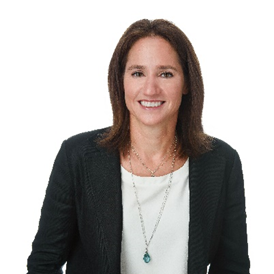 Rachel Berk
Director
Rachel Berk is a certified public accountant, certified fraud examiner, certified insolvency and restructuring advisor, and is certified in financial forensics. Rachel Berk is a principal in CRA's Risk, Investigations & Analytics Practice. She is based in New York and has nearly 20 years of experience providing forensic accounting, financial analysis, and regulatory and consulting servicesto law firms, boards of directors, and corporate clients.
Rachel leads many investigations and litigation/dispute engagements for large global organizations. She specializes in disputes and investigations involving complex accounting issues and complex financial instruments and has also directed numerous investigations on financial statement fraud, asset misappropriation and corruption.
Rachel is a frequent speaker and has taught numerous seminars on accounting, fraud, internal controls, and SEC topics for corporate clients and law firms.
---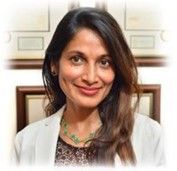 Gayatri Devi, MD MS FAAN
Director
Gayatri Devi, MD MS FAAN is Director of Park Avenue Neurology, Clinical Professor of Neurology and Psychiatry at Zucker School of Medicine at Hofstra | Northwell, and Attending Physician at Lenox Hill Hospital in New York City. She is board-certified in Neurology, Pain Medicine, Psychiatry, Brain Injury Medicine, and Behavioral Neurology.
She is the only American physician board-certified in Neurology, Pain Medicine, Psychiatry, Brain Injury Medicine, and Behavioral Neurology, allowing for a comprehensive approach to brain disease (Curriculum Vitae).
Dr. Devi served as Distinguished Visiting Professor at Weill Cornell Medical College, received the Presidential Award from the American Medical Women's Association, and was elected a fellow to both the American College of Physicians and the American Academy of Neurology. Past president of the American Medical Women's Association, she served on the faculty at Columbia and New York University for over 20 years. Dr. Devi is Attending Physician at Lenox Hill Hospital and Clinical Professor of Neurology and Psychiatry at Zucker School of Medicine at Hofstra | Northwell.
Extensively published, Dr. Devi has presented at national and international neurologic meetings, and pioneered research in brain stimulation for neurologic illnesses, with one of largest databases to date worldwide. A featured expert on the BBC, the Wall Street Journal, the New York Times, CBS, and NBC, Dr. Devi has authored several books and cared for prominent members of the community allowing men and women with neurologic illness to live fulfilling lives.
---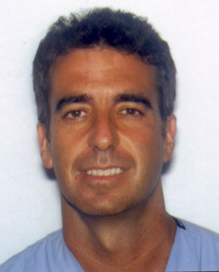 Robert Glatter
Director
Robert Glatter, MD is Editor at Large of Medscape Emergency Medicine, a columnist for Medscape hosting "Hot topics in EM" and a member of the Editorial Board of Medscape Emergency Medicine(www.medscape.com/emergencymedicine). He also served as Chair of the American Academy of Emergency Medicine's (AAEM) Society Page from 2005-2011. Dr. Glatter has been a past clinical reviewer and author for AAEM's Ask the Expertseries from 2005-2011. He has also been a member of the Education and ACCME Committees of AAEM since 2004. He was voted Spokeperson of the Year by the American College of Emergency Physicians (ACEP) in 2016.
Dr. Glatter is currently an attending physician in the Department of Emergency Medicine at Lenox Hill Hospital in New York City, and Assistant Professor of Emergency Medicine at Zucker School of medicine at Hofstra/ Northwell where he has been practicing Emergency Medicine since 2002. He completed his residency in Emergency Medicine at Kings County Hospital/SUNY Downstate after graduating from Emory University School of Medicine in 1991.
Prior to completing training in Emergency Medicine, Dr. Glatter participated in research utilizing specialized lasers to treat burn patients at The Wellman Labs of Photomedicine, Massachusetts General Hospital, Harvard Medical School from 1995-1998. Results of his research were published in Annals of Surgery in 1998.
Dr. Glatter has been a contributor for Forbes Healthcare and Innovation, (www.forbes.com/sites/robertglatter/)since 2012, where he writes about important news in medicine, medical technology and public health. He also has a private practice in New York City (DR 911; www.DR911MD.com) where he makes house calls to travelers and residents needing acute medical care since 2007.
Dr. Glatter currently serves as a medical advisor to the American Council on Science and Health (www.acsh.org), Mens's Health Magazine and provides medical commentary to CBS News, ABC News, NBC News, The Today Show, WebMD, and other major media organizations.
He was selected to serve as a physician for US soccer in 2020. Prior to his selection to US soccer, he was a sideline physician for the New York Jets from 2004-2008.
---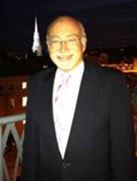 Richard S. Helstein
Director
Richard S. Helstein is currently President of Creative Focus, A Marketing and Advertising Consulting Firm; as well as having served as an Adjunct Professor of Marketing at the Darden Graduate Business School, University of Virginia.
Previous to this, Dick served as Vice President, Global Advertising, KraftFoods North America. In addition to his responsibility for Kraft's Advertising, Mr. Helstein was in charge of Kraft's efforts in Digital Marketing, including Kraft's Web Site, Kraft Marketing Training and Development efforts, and Kraft Strategic Alliances.
Dick was the first recipient of Kraft's highest award, The President's Award, established in 1998 to honor an individual for continuous achievements in building the growth of the company.
He served as Campaign Director of the Drunk Driving Prevention campaign for the Ad Council for which he received the Robert V. Goldstein Award in a ceremony at the White House with the President in recognition of outstanding results. He also has served on the Board of Directors of the Association of National Advertisers. Since leaving Kraft Foods, Dick has served as a Marketing Consultant for a number of companies including Nabisco, Microsoft, Pfizer, Sara Lee, Snyder- Lance and Pinnacle Foods.
Dick received a BA from Duke University and an MBA from the Wharton School of Business, University of Pennsylvania. Dick was married to his wife Sue for 50 years. She was diagnosed with Alzheimer's Disease in 2013 and passed away in November of 2019. Dick was her primary caregiver. He is currently serving as the facilitator for his GAP (Giving Alzheimer's Purpose) Support Group and has been working with the Alzheimer's Association appearing on various radio and television shows discussing the role of Care Givers today.
---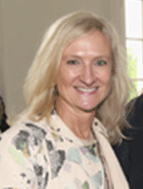 Diane Herdling
Director
Ms. Herdling has 22 years of successful experience filling assignments in every sector of Investment Banking. Her previous engagement included a spell with Robert Half International, an international search firm specializing in the Financial Sector. At Sterling Resources International, she helped build out the firm's Wall Street practice. Her specialty areas include Corporate Finance, M&A, Equity and Debt Capital Markets, Leveraged Finance and Private Equity.
---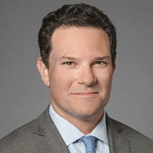 Jonathan S. Henes, PC
Director
Jon Henes is one of the country's leading restructuring and corporate governance advisors. Jon has successfully guided numerous publicly traded and privately held companies through transformative restructuring transactions. Jon is a trusted advisor to boards of directors and senior managers regarding fiduciary duties and corporate governance issues in highly complex and "bet the company" situations. Jon has advised companies in a multitude of sectors, including retail, technology, automotive, energy, industrials, printing, media, radio broadcasting, television, healthcare. airlines and publishing. Many of Jon's representations involve cross-border transactions and international law, including his roles in the Chapter 11 cases of Arcapita (Sharia Law) and Hovers a (a joint venture with PDVSA Venezuela's Oil Company). Notably, Jon led the engagement of Full Beauty, which achieved the first one-day Chapter 11 case in history. Jon followed this achievement with another one-day Chapter 11case in Sungard, which won The Deal, Restructuring of the Year Award in 2020. Based on his experience, Jon wrote an opinion piece proposing an amendment to the Bankruptcy Code to codify current practice and include a provision for One-Day Bankruptcies.
---

David Z. Hirsh
Director
David Z. Hirsh is a Senior Advisor to Sterling Investors. David has more than 30 years of experience across all major real estate product types and US markets.
Over the course of his career, David has completed in excess of $30 billion in transactions and has developed a broad set of skills including: portfolio management, leasing, asset dispositions, lending and restructurings. In addition, David has a proven track record creating value by rebranding hotels and strategically repositioning office buildings.
David spent sixteen years (2002-2018) in Blackstone's Real Estate Asset Management Group, retiring in 2018. During his tenure at Blackstone, his most significant responsibilities included day to day oversite and strategic management of Equity Office Properties (2009-2018), IndCor Industrial Properties (2013-2015), LXR Hotels and Resorts portfolio (2004-2010) and several investments in the retail and senior housing sectors.
Prior to joining Blackstone, David worked at Citigroup for 15 years including six years in real estate asset management, where he led the hotel group, and five years in corporate finance specializing in corporate real estate and project lending.
David received a BBA in Accounting from Pace University and an MS in Real Estate Development and Investment from New York University.
David is involved in many philanthropic efforts which include fighting thyroid, head and neck cancer (THANC Foundation) and supporting families suffering from Alzheimer's disease (CaringKind). He also is active with New York University (Adjunct professor and Vice Chair of the Advisory Board at the Schack Institute of Real Estate and a Member of Executive Advisory Board of the NYU Entrepreneurial Institute) and Pace University (Trustee).
---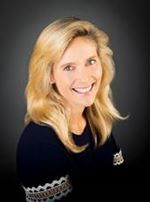 Sarah Hoit, CEO Connected Living
Director
Sarah Hoit is a career social entrepreneur focused on companies that impact larger social issues. She is currently, CEO of Connected Living and Co-Founded the company in 2007 to provide families and communities with a private social network to bridge the "digital divide" for the millions of seniors who have been left out of the conversation.  Connected Living provides a "high tech and high touch" way for families to connect, access goods and services and enhance quality of life all across the nation and soon globally.
Sarah was previously Founder and CEO of Explore, Inc., an education company that operated programs that met the academic and social needs of every student through the integration of experiential learning, homework and skill lessons, physical education, and community services.
Prior to founding Explore, Sarah served as the Director of Business Planning in the White House Office of National Service, and then Deputy Director of AmeriCorps where she was a senior official in a national service program that has enabled over 1 million youth to serve their country.
Sarah holds a BA with Honors from Dartmouth College and an MBA from Harvard Business School (HBS), where she was awarded a public service fellowship. She has been a guest lecturer at HBS and Dartmouth's Tuck School of Business on social entrepreneurism and is a member of the Dementia Friendly America Board, the Tenacity Board.
---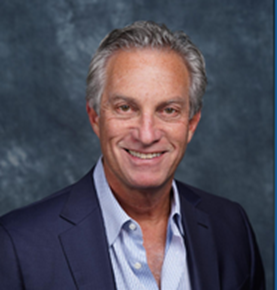 Wayne Kaplan, Co-Founder & Managing Member Of Premier Senior Living
Director
He has spent much of that time as Vice Chairman and General Counsel of Kapson Senior Quarters Corp. (later called Atria), an assisted living and memory care provider, which went from being a small privately held business to a public company subsequently bought out by a Wall Street investment bank and then taken private again. Wayne was instrumental in building, operating, and swiftly growing the diversified Kapson business into a pioneering, tight niche, profitable entity with 15 locations, 1,000 employees, and an industry-wide reputation for quality and the creation of best practices. At Premier Senior Living, Wayne focuses on the optimization of the day-to-day operations of the company to promote revenue, profitability, and growth. As such, he oversees the company's operations to ensure efficiency, quality, service and cost-effective management of resources.
Wayne was appointed by the Governor of New York to the New York State Life Care (Continuing Care Retirement) Community Council, and currently sits on the Board of Directors and is Chairman of the Legal Committee of the Empire State Association of Assisted Living (ESAAL). Wayne is also an Associate Member of the American Seniors Housing Association (ASHA), sat on the board of the Argentum, and was a founding Board Member of both the Connecticut Assisted Living Association (CALA) and the New Jersey Assisted Living Association (NJALA).
Wayne was appointed to the New York State 1995 Governor's Conference on Aging by the New York State Office for the Aging to develop New York State's platform for the 1995 White House Conference on Aging. He has also been appointed as a receiver by the N.Y.S. Supreme Court for an unaffiliated third party's assisted living facility in a mortgage foreclosure action, and has been a featured speaker at international, national, regional and local senior housing forums, including the United Nations International Conference on Urban Senior Housing, The New York State Bar Association, the Assisted Living Federation of America, the National Association of Senior Living Industries, the Connecticut Assisted Living Association, the City Club of New York, the International Association of Corporate Real Estate Executives (NACORE), on the WABC TV show in New York City entitled Seniors, on the WLIE Talk Radio show – "Seniors on the Move," and as a panelist on a webinar – "Creating Growth through Value-Add and Repositioning Seniors Housing" sponsored by Senior Care Investor and Red Capital..
Wayne received his law degree from the George Washington University School of Law and also received his undergraduate degree in Business from the University of Rhode Island.
---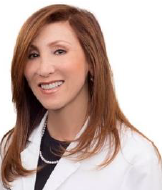 Dr. Alisa Kauffman
Director
Dr. Alisa G. Kauffman received her B.A. degree from Lehigh University in 1981 and a D.M.D. from the University of Pennsylvania School of Dental Medicine in 1985. She maintained her private practice in New York City until 1995 when she limited her practice to Geriatric House Call Dentistry.
In 2010 at the University of Pennsylvania School of Nursing, Dr. Kauffman created the geriatric dental curriculum within a unique day program designed to keep the elderly population of West Philadelphia in their own residences while receiving a full range of daily services including medical, dental, social services and meals. University of Pennsylvania third and fourth-year dental students rotated through the program to become proficient in treating the geriatric population before graduation. Here they learned to work side by side with nursing students, nurses and nurse practitioners developing a relationship treating the body as a whole, and not just looking at teeth. In 2011 she was promoted to Chief Dental Officer at the Penn Dental Family Practices where she maintained that position until 2018, leaving to do house calls for the elderly back in New York City full time.
Dr. Kauffman also serves as the Dental Director at two skilled nursing facilities and services most assisted living facilities in Manhattan.
Making house calls to those who cannot get out of their homes has been a life passion for her. Working with physicians and nurses to service a population of individuals who would otherwise not have dental treatment has been a commitment she feels is the reason she loves dentistry. "When you love what you are doing, it doesn't feel like work!"
Most recently Dr. Kauffman wrote two books. How to Become a House call Dentist was written to educate dentists on her methods to efficiently and safely treat elderly patients in their homes. The Tooth and Nothing But the Truth is a caregivers guide to oral care for the elderly. The third book soon to be released and co-written with Dr. Arash Hakhamian is titled, Geriatric House Call Dentistry:

Essential Onsite Mobile Dentistry Services for Homebound Seniors and Geriatric Patients.

Her network, Geriatric House Call Dentistry is now on its way to becoming a nationwide network of likeminded, independent practice providers.

---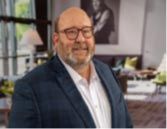 John Moore
Director
John A. Moore, Chairman and Chief Executive Officer John Moore is the Chairman and Chief Executive Officer of Atria Senior Living, Inc., a national seniors housing operator with its support center in Louisville, Kentucky. Mr. Moore has served on the board of Atria and its predecessor's boards since 1999, and as Chief Executive Officer for Atria and its predecessor since 2003. He was elected as Atria's Chairman of the Board in 2012.
Mr. Moore was previously a Managing Director of Lazard Alternative Investors and a Managing Principal and Chief Financial Officer of Lazard Real Estate Partners (LREP). LREP managed the investment funds that owned Atria's predecessor, Atria Senior Living Group until 2011. Either in connection with his roles with LREP or as Atria's Chief Executive, Atria has been Mr. Moore's main business focus since 1999.
Prior to joining LREP in 1998, Mr. Moore was Executive Vice President and Chief Financial Officer of World Financial Properties, a private New York City-based office property owner/operator and a predecessor to the public company Brookfield Financial Properties Corporation. Previously, he worked with Olympia and York Properties as Senior Vice President, Finance and led the financial and restructuring efforts in the company's $5 billion bankruptcy reorganization.
Prior to joining Olympia and York, he worked as a real estate lender with the Sumitomo Bank in New York and Sovran Bank in Norfolk, Virginia.
Mr. Moore previously served as the Chairman of the Board of the National Investment Center for Seniors Housing and Care. He is currently a member of the board of Argentum, LRAA (Louisville Regional Airport Authority), LHCC (Louisville Healthcare CEO Council) and The Parklands.
He is a graduate of Yale University.
---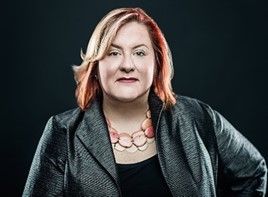 Joanna Peña-Bickley
Director
Joanna Peña-Bickley, a design technologist, is known as the mother of Cognitive Experience Design and a pioneer in A.I. aided, generative design. She is propelled by multidisciplinary acumen in research, design, technology and media. Her dedication to lifelong learning and insatiable curiosity moves the C-Suite leaders beyond obvious business ideas towards enduring, market making experiences, platforms, and devices for the connected era.
Joanna's award-winning design and technology expertise, which has led to patented innovations, has sparked digital transformations in some of the world's most recognized brands and companies. IBM, Land Rover, L'Oréal, Sephora, American Express, Boeing, NASA, MTV, Pepsi, and Jay Z have all benefited from her ability to imagine and launch remarkable products and services. Her work is characterized by a philosophy of radical collaboration and unparalleled craftsmanship. Whether creating one of the first streaming video players that changed the delivery of live news for ABC, designing the first banking app on the Apple Watch for Citibank, reinventing the connected car as a smart mobility platform for General Motors, inventing new A.I. powered Alexa Devices at Amazon, or reimagining the way world moves goods for Uber, Joanna's customer obsession and tenacious creativity delivers business results.
Named one of Fortune's Most Powerful Women, a 2022 Hispanic Star, a Power Woman of New York and a D&AD Jury President her visionary, executive leadership is fueled by a mission to design inventions that work for everyone, everywhere, every day. Joanna stands as a dynamic voice, organizer and advocate for women and girls in the fields of design and tech. As a passionate advocate, her transformative work has not only catalyzed the representation of women on US currency, but also propelled advancements in refugee resettlement and the promotion of STEAMD education for women and girls. Her efforts have elevated digital literacy and fueled workforce enhancement through innovative new collar apprenticeships. These notable accomplishments have made her a coveted keynote speaker at prestigious conferences, including Fortune's Brainstorm Design, CES, Cannes Lions, the World Economic Forum, The One Show, SxSW, Verizon's Data Summit, AWS re:Invent, the TriBeCa Film Festival, 3% Conference, and C2 Montreal.
---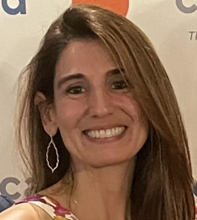 Tamryn Shami
Director
Tamryn Shami is co-founder and Managing Director at SpotlightkidsNY, a children's theater studio, located in downtown New York City. Tamryn's love for community & passion for creativity still comes through in various ways as she participates in the community and in the NYC events circuit.
Graduating from F.I.T. in 2001 with a BA in fashion management, Tamryn has had the amazing opportunity to work and travel across the globe to design and develop for top fashion retailers. Throughout her career, she participated in retail forums to share her knowledge of fashion and business. She has also become certified as an Adjunct professor at a NYC fashion university, to bring her experience and expertise to the next generation.
Tamryn and her family currently live in downtown NYC and continues to work with different organizations to make our city and community connected.
---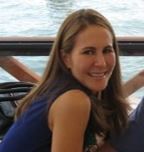 Elaine Thomas
Director
Elaine Thomas works in the entertainment industry as a writer and producer. Prior to that, she worked in the hedge fund industry as a healthcare analyst and portfolio manager.  She received her B.A. in English from Yale University.  Elaine joined the Board in 2012.
---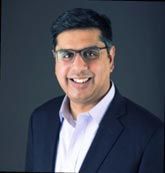 Nimesh Udeshi
Director
Nimesh Udeshi is a Managing Director and North America Head of Human Resources for Banking, Capital Markets, and Advisory (BCMA). Nimesh is Trusted Human Resources professional with a broad global network. Focused on aligning human capital, business objectives that directly drive results. Nimesh has been with Citi for 20+ years in roles in Human Resources, Finance, Business management and advises senior leaderson all aspects of HumanCapital Management.
Nimesh is an active alumni and graduate of Baruch College.
---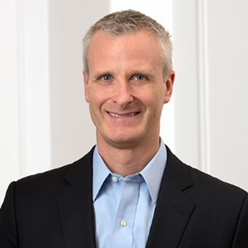 Tim Walsh
Director
Tim has over 30 years of experience serving some of KPMG's largest Audit clients in the consumer products, retail, industrial manufacturing, and media/advertising industries. He specializes in serving publicly listed companies.
As National Managing Partner, Tim is responsible for leading the operations of KPMG's Audit practice in the United States.
Prior to this role, Tim served as the Business Unit Partner in Charge of KPMG's Metro New York Audit practice, while also serving as the Lead Audit Engagement Partner and global lead partner of a significant account for the firm.
Tim has also been the leader of KPMG's cross-functional consumer products and retail industry practice in New York and launched the firm's venture capital practice in New York City.
Tim has an MBA, from Columbia University, New York; BS, from the University of Scranton, Scranton PA (1992) and is a CPA, in New York and Rhode Island
Tim resides in New York City and Providence, Rhode Island with his husband Jeff and their two yellow labs, Murray and Eli.
---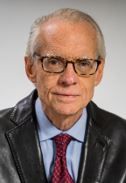 Gurney Williams III
Director
Gurney Williams III is a writer, editor and advocate for dementia caregivers. Most recently, he has partnered with Eleonora Tornatore-Mikesh at Inspīr to develop an evidence-based curriculum for brief training sessions and an accompanying concise manual. Working title: A Gentle Guide for New Caregivers, the power of enduring choices in dementia's early stage. He continues to create and personally test pilot sessions for general audiences, at Inspīr and his Episcopal church in Rye, New York.
Williams holds a bachelor's degree from Yale, '63, and an M.S. from the Columbia Graduate School of Journalism, '67. He began his career as a reporter at Newsday, where he served on a nine-member investigative team that won a Pulitzer Prize for Public Service for the paper in 1970. Over the past 50 years, he has contributed hundreds of articles to national publications. In the mid-'80s, he was the editor of OMNI magazine, focused on science, technology, science fiction and the future. After leaving the editorship, he gave speeches for years to corporate and college audiences based on the magazine's predictions about the 21st century. Some of them came true.
Williams was the primary caregiver for his wife, Linda Payne Williams, from 2004 until she entered long-term care in 2012. She died of Alzheimer's in 2016. Since her diagnosis, he has written and given speeches about caregiving, and helped his oldest daughter, actor Kimberly Williams-Paisley, write Where the Light Gets In, about how the family responded to Linda's disease. The book was a New York Times best seller in 2014.
---
Emeritus & Ex-Officio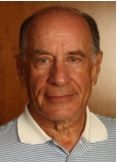 Bill Brachfeld
Director, Emeritus
Bill Brachfeld joined the Board in 1988. He graduated from University of Pennsylvania in 1955.  For two years after he served in the Army. He joined Solomon Brothers in October 1957 and became general partner in 1970.  He left Solomon Brothers in 1978. He joined Diawa Securities America as Senior Executive Vice President and member of the Board in 1985, and retired in 1996. He served as Senior Advisor to Diawa through 2008.


---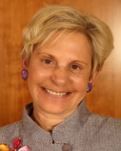 Marilyn Cohen
Director, Emeritus
Marilyn retired from JPMorgan as Managing Director in the Global Funds Group specializing in the Alternative Industry after 36 Years, since 1979, starting at Chemical Bank. She recently joined a NYSE listed Regional Bank called Bank United as a Managing Director to launch a relationship management group dedicated to Alternative clients and Asset Managers. She is a graduate of Smith College and has three Masters degrees to include Education and Psychology.  She has served on the Board since 1989 and has held roles of co-President, Vice President, Chair of various committees.  Her father had Alzheimer's resulting in her interest and devotion to the Organization.


---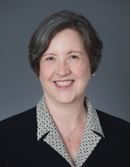 Susan V. Kayser
Director, Emeritus
Susan V. Kayser is a partner of the law firm Duane Morris LLP and chairs its Post-Acute Care and Senior Services practice group. Her clients are investors in, and developers and operators of, a wide range of healthcare operations that include CCRCs, skilled nursing facilities, assisted living communities, home care agencies and hospices. Much of Ms. Kayser's practice centers on advising on healthcare regulatory matters in joint ventures, acquisitions, developments, leases and financing transactions in the seniors living industry. She also represents her clients on a variety of legal issues that arise in day-to-day healthcare operations. Prior to entering private practice, Ms. Kayser was Assistant Regional Counsel for the U.S. Department of Health and Human Services, Region II. Susan has served on the Board since 1997 and is currently an Emeritus member.


---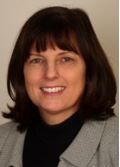 Sunnie Kenowsky Irving
Director, Emeritus
Sunnie Kenowsky Irving is Clinical Instructor in Department of Psychiatry, NYU Lagone Medical Center and Co-Director of the Zachary and Elizabeth M. Fisher Alzheimer's disease Education and Resources Program at the New York University School of Medicine. Sunnie joined the Board in 2004.
---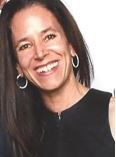 Lori Oscher Friedman
Director, Emeritus
Lori Oscher Friedman is Design Director at Active Apparel Group. Lori received her B.S. in Textile and Apparel Design from Cornell University. She serves as a Cornell Admissions Ambassador and is a member of the Whitney Museum Education Committee. Lori joined the Board in 2010.