Executive Committee

David Z. Hirsh
Chair
David Z. Hirsh is a real estate investor with more than 30 years of experience across all major real estate product types in most major US markets. Over the course of his career, David has completed in excess of $30 billion in transactions. His skill set includes portfolio management, leasing, asset sales/dispositions, lending and workouts/restructuring. David also has rebranded hotels and strategically repositioned office buildings.He spent the last sixteen years in Blackstone's Real Estate Asset Management Group, retiring in January 2018. During his tenure at Blackstone, his most significant responsibilities included day to day oversite and strategic management of Equity Office Properties, IndCor Industrial Properties, LXR Hotels and Resorts portfolio and several investments in the retail and senior housing sectors.
Prior to joining Blackstone, David worked at Citigroup for 15 years including six years in real estate asset management, where he led the hotel group, and five years in corporate finance specializing in corporate real estate and project lending.
David received a BBA in Accounting from Pace University and an MS in Real Estate Development and Investment from New York University. David is a Certified Public Accountant. In 2018 David, along with two partners, formed BLDG Tech Ventures, an angel investment club focusing on the property tech space.
---

Sharon Kilmer
Vice Chair and Treasurer
Sharon Kilmer is a Managing Director at Angelo, Gordon & Co, an alternative investment management firm based in New York City where she is a senior member of the Net Lease investment team.  Ms Kilmer started with Angelo, Gordon in 2004 as the CIO of Angelo, Gordon Advisors, LLC, a wholly-owned, externally managed fund of funds group. Previously, she was an Executive Vice President at Pacific Investment Management Company, where she was a senior member of the portfolio management and investment strategy groups and prior to that, she was Director of Fixed Income Portfolio Management at Transamerica Investment Services in Los Angeles. Sharon received a Bachelor of Arts in Journalism and an MBA degree from the University of Southern California. She is a Chartered Financial Analyst and currently serves as the Treasurer. Sharon joined the Board in 2014.


---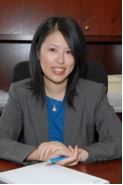 Pauline Yeung-Ha
Secretary
Pauline Yeung-Ha is a Partner in the law firm of Grimaldi & Yeung LLP. Ms. Yeung-Ha concentrates in the practice areas of Trusts, Wills and Estates, Elder Law as well as Special Needs Planning. She received her undergraduate degree from Vassar College and her law degree from St. John's University School of Law. She is admitted to practice in both New York and New Jersey.
Ms. Yeung-Ha has the following affiliations:
Member of the House of Delegates of the New York State Bar Association (NYSBA)
Member of the Board of Directors of the New York Chapter, National Academy of Elder Law Attorneys (NAELA)
Trustee on the Board of Directors of the Brooklyn Bar Association
Vice-Chair of the Practice Management Committee of the Trusts & Estate Law Section of NYSBA
Member of the Estate Planning Committee of the Trusts & Estates Law Section of NYSBA
Chair Emeritus of the Pro Bono Clinic of the Asian American Bar Association of New York (AABANY) – named Committee of the Year for 2016 and Program of the Year for 2017 and awarded New York State Bar Association's Bar Leaders Innovation Award for 2020
---
Directors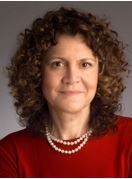 Sandra S. Baron
Director
Sandra S. Baron is a Senior Fellow at Yale Law School's Information Society Project and the Abrams Institute for Freedom of Expression and a Visiting Clinical Lecturer in Law. Prior to this post, she was Executive Director of the Media Law Resource Center, a not-for-profit organization dedicated to media law research, policy, education and advocacy,  and was also involved in the management of the MLRC Institute, its sister organization devoted to public education on First Amendment issues.
She is a member of the Board of Directors of Community Access to the Arts, Great Barrington, MA, The Brigid Alliance, New York, NY, and the Issues and Advocacy Board of Planned Parenthood of New York City (recently disbanded in light of the PPNYC merger and the creation of Planned Parenthood of Greater New York in January 2020).
---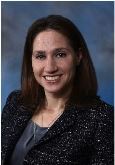 Rachel Berk
Director
Rachel Berk is a certified public accountant, certified fraud examiner, certified insolvency and restructuring advisor, and is certified in financial forensics. She is currently a senior manager at Deloitte Financial Advisory Services LLP and has nearly twenty years of experience providing forensic accounting, financial analysis, due diligence and compliance services to law firms, boards of directors, and corporate clients.
Rachel leads many investigations and litigation/dispute engagements for large global organizations. She specializes in disputes and investigations involving complex accounting issues and complex financial instruments and has also directed numerous investigations on financial statement fraud, asset misappropriation and corruption.
Rachel is a frequent speaker and has taught numerous seminars on accounting, fraud, internal controls, and SEC topics for corporate clients and law firms.


---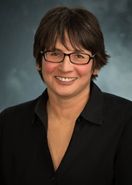 Betsy Billard
Director
Betsy comes to CaringKind as a result of someone very dear to her being diagnosed with frontal temporal dementia at the early age of 50.  Betsy is a Private Wealth Advisor with Ameriprise Financial and is entering her 25th year in practice, serving clients primarily in New York City, Los Angeles, and San Francisco.  Betsy has previously served on the Boards of glaad, the Human Rights Campaign (HRC) and the Women's Alzheimer's Movement.  She served as co-chair of the glaad Board of Directors for two years and also chaired the Development Committee.
---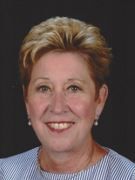 Betty J. Brennan, RN, BSN
Director
Betty J. Brennan, RN, has spent more than forty years in health care, the majority of which focused on the development and management of innovative healthcare services in home care and hospice. She is the former owner and operator of Doctors and Nurses Homecare in Orange County, CA and subsequently a San Diego County based home health agency. She also was founder, president, and CEO of Beacon Hospice.
Betty has contributed to the advancement of the quality of end-of-life care with proprietary services for terminal sufferers of cancer, cardiac disease, and dementia.  In 2006, Betty was a recipient of the Ernst & Young Entrepreneur of the Year award. She was also highlighted by the National Hospice and Palliative Care Organization for the development of best practices in the care of dementia patients at the end of life.
Betty, a registered nurse, holds a nursing degree from the Eastern Maine School of Nursing, and her BSN (Bachelor of Science in Nursing).



---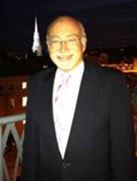 Richard S. Helstein
Director
Richard S. Helstein is currently President of Creative Focus, A Marketing and Advertising Consulting Firm; as well as having served as an Adjunct Professor of Marketing at the Darden Graduate Business School, University of Virginia. Previous to this, Dick served as Vice President, Global Advertising, Kraft Foods North America. In addition to his responsibility for Kraft's Advertising, Mr. Helstein was in charge of Kraft's efforts in Digital Marketing, including Kraft's Web Site; Kraft Marketing Training and Development efforts, and Kraft Strategic Alliances.
Dick was the first recipient of Kraft's highest award, The President's Award, established in 1998 to honor an individual for continuous achievements in building the growth of the company. He served as Campaign Director of the Drunk Driving Prevention campaign for the Ad Council for which he received the Robert V. Goldstein Award in a ceremony at the White House with the President in recognition of outstanding results. He also has served on the Board of Directors of the Association of National Advertisers. Since leaving Kraft Foods, Dick has served as a Marketing Consultant for a number of companies including: Nabisco, Microsoft, Pfizer, Sara Lee, Snyder-Lance and Pinnacle Foods. Dick received a BA from Duke University and an MBA from the Wharton School of Business, University of Pennsylvania.
---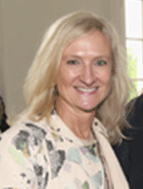 Diane Herdling
Director
Ms. Herdling has 22 years of successful experience filling assignments in every sector of Investment Banking. Her previous engagement included a spell with Robert Half International, an international search firm specializing in the Financial Sector. At Sterling Resources International, she helped build out the firm's Wall Street practice. Her specialty areas include Corporate Finance, M&A, Equity and Debt Capital Markets, Leveraged Finance and Private Equity.
---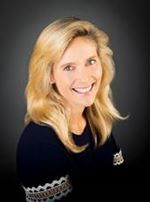 Sarah Hoit, CEO Connected Living
Director
Sarah Hoit , CEO Connected Living Director Sarah Hoit is a career social entrepreneur focused on companies that impact larger social issues. She is currently, CEO of Connected Living and Co-Founded the company in 2007 to provide families and communities with a private social network to bridge the "digital divide" for the millions of seniors who have been left out of the conversation. Connected Living provides a "high tech and high touch" way for families to connect, access goods and services and enhance quality of life all across the nation and soon globally. Sarah was previously Founder and CEO of Explore, Inc., an education company that operated programs that met the academic and social needs of every student through the integration of experiential learning, homework and skill lessons, physical education, and community services.
Prior to founding Explore, she served as the Director of Business Planning in the White House Office of National Service, and then Deputy Director of AmeriCorps where she was a senior official in a national service program that has enabled over one million youth to serve their country.
Sarah holds a BA with Honors from Dartmouth College and an MBA from Harvard Business School (HBS), where she was awarded a public service fellowship
---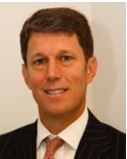 Benjamin Jenkins
Director
Benjamin J. Jenkins is the founder and CEO of Dering Capital, a merchant banking firm based in New York City. Prior to establishing Dering in 2011, Mr. Jenkins was a Senior Managing Director at Blackstone, where he was co-head of the Hong Kong office.  In his more than a dozen years at the firm Mr. Jenkins led numerous domestic and international private equity investments.  Mr. Jenkins is a graduate of Stanford University and Harvard Business School. He has been involved with CaringKind since 2003 and along with his wife Meredith chaired the Gala in 2007.


---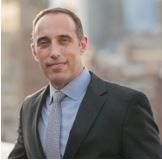 Jeffrey N. Jones
Director
Jeffrey Jones retired in 2000 as the Chief Accountant of KPMG. From 1997 to 1999 he was a Professional Accounting Fellow in the Office of the Chief Accountant at the SEC in Washington, D.C. He is a graduate of Loyola College in Baltimore, Maryland. Jeff has served on the Board since 2005.


---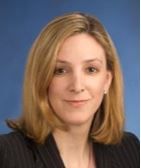 Linda LaGorga
Director
Linda LaGorga is the Vice President, Business Analysis & Planning at Honeywell Prior to joining Honeywell Senior Vice President and Treasurer of Valeant Pharmaceuticals International, Inc. Prior to joining Valeant, Linda was in the Investment Banking Division of Goldman, Sachs & Co. for 16 years and most recently was a Managing Director in the Financing Group. Prior to Goldman Sachs, Linda was a Lieutenant in the United States Navy. Linda has an MBA from Harvard Business School and a Bachelor of Science degree in Materials Science and Engineering from the University of Pennsylvania. Linda joined the Board in 2013.


---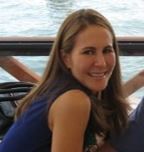 Elaine Thomas
Director
Elaine Thomas works in the entertainment industry as a writer and producer. Prior to that, she worked in the hedge fund industry as a healthcare analyst and portfolio manager.  She received her B.A. in English from Yale University.  Elaine joined the Board in 2012.



---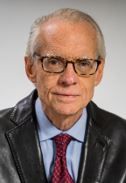 Gurney Williams III
Director
Gurney Williams III is a writer, editor and advocate for dementia caregivers. Most recently, he has partnered with Eleonora Tornatore-Mikesh at Inspīr to develop an evidence-based curriculum for brief training sessions and an accompanying concise manual. Working title: A Gentle Guide for New Caregivers, the power of enduring choices in dementia's early stage. He continues to create and personally test pilot sessions for general audiences, at Inspīr and his Episcopal church in Rye, New York.
Williams holds a bachelor's degree from Yale, '63, and an M.S. from the Columbia Graduate School of Journalism, '67.  He began his career as a reporter at Newsday, where he served on a nine-member investigative team that won a Pulitzer Prize for Public Service for the paper in 1970. Over the past 50 years, he has contributed hundreds of articles to national publications. In the mid-'80s, he was the editor of OMNI magazine, focused on science, technology, science fiction and the future. After leaving the editorship, he gave speeches for years to corporate and college audiences based on the magazine's predictions about the 21st century. Some of them came true.


---

Mark A. Zurack
Director
Mark A. Zurack teaches at Columbia Business School. Prior to his academic career, Mark worked at Goldman Sachs for 18 years. He joined GS in 1983 and started the equity derivatives research group, later assuming a broader leadership role in equity derivatives, co-managing the product in both N.A. and Asia and leading the effort to cross-market equity derivatives products to high-net-worth individuals. He became a partner in 1994 and a managing director in 1996. In addition to his board service for the NYC Chapter (past board co-chair), Mark is on the Board of the Binghamton University Foundation and Teach For America, Southampton Bath and Tennis and the Columbia Business School Social Enterprise Program.  Mark joined the Board 2002- 2010, and 2011- present.


---
Emeritus & Ex-Officio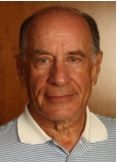 Bill Brachfeld
Director, Emeritus
Bill Brachfeld joined the Board in 1988. He graduated from University of Pennsylvania in 1955.  For two years after he served in the Army. He joined Solomon Brothers in October 1957 and became general partner in 1970.  He left Solomon Brothers in 1978. He joined Diawa Securities America as Senior Executive Vice President and member of the Board in 1985, and retired in 1996. He served as Senior Advisor to Diawa through 2008.


---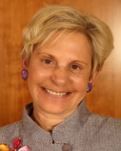 Marilyn Cohen
Director, Emeritus
Marilyn retired from JPMorgan as Managing Director in the Global Funds Group specializing in the Alternative Industry after 36 Years, since 1979, starting at Chemical Bank. She recently joined a NYSE listed Regional Bank called Bank United as a Managing Director to launch a relationship management group dedicated to Alternative clients and Asset Managers. She is a graduate of Smith College and has three Masters degrees to include Education and Psychology.  She has served on the Board since 1989 and has held roles of co-President, Vice President, Chair of various committees.  Her father had Alzheimer's resulting in her interest and devotion to the Organization.


---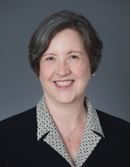 Susan V. Kayser
Director, Emeritus
Susan V. Kayser is a partner of the law firm Duane Morris LLP and chairs its Post-Acute Care and Senior Services practice group. Her clients are investors in, and developers and operators of, a wide range of healthcare operations that include CCRCs, skilled nursing facilities, assisted living communities, home care agencies and hospices. Much of Ms. Kayser's practice centers on advising on healthcare regulatory matters in joint ventures, acquisitions, developments, leases and financing transactions in the seniors living industry. She also represents her clients on a variety of legal issues that arise in day-to-day healthcare operations. Prior to entering private practice, Ms. Kayser was Assistant Regional Counsel for the U.S. Department of Health and Human Services, Region II. Susan has served on the Board since 1997 and is currently an Emeritus member.


---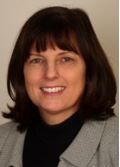 Sunnie Kenowsky Irving
Director, Emeritus
Sunnie Kenowsky Irving is Clinical Instructor in Department of Psychiatry, NYU Lagone Medical Center and Co-Director of the Zachary and Elizabeth M. Fisher Alzheimer's disease Education and Resources Program at the New York University School of Medicine. Sunnie joined the Board in 2004.


---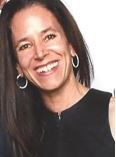 Lori Oscher Friedman
Director, Emeritus
Lori Oscher Friedman is Design Director at Active Apparel Group. Lori received her B.S. in Textile and Apparel Design from Cornell University. She serves as a Cornell Admissions Ambassador and is a member of the Whitney Museum Education Committee. Lori joined the Board in 2010.