Dementia Reimagined: Building a Life of Joy and Dignity from Beginning to End
A conversation with Tia Powell, MD
Thursday, June 13th at 12:30PM - 1:30PM.
Place (New location)
CaringKind
360 Lexington Ave, 3rd Fl,
While hoping for rapid development of effective therapies, we now recognize that these are far off in the future. Tia Powell, physician and bioethicist, supports the important shift from cure to care. During this conversation with Dr. Powell, we will uncover a "genuine appreciation of care – what we can do for those who have dementia, and for their caregivers, and how to keep life meaningful and even joyful."
Speakers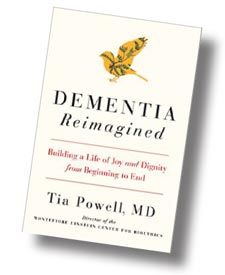 Dr. Tia Powell is Director of the Montefiore Einstein Center for Bioethics and the Einstein Cardozo Master of Science in Bioethics program, and a Professor of Epidemiology and Psychiatry at Albert Einstein College of Medicine. She is a board-certified psychiatrist and Fellow of the New York Academy of Medicine, the American Psychiatric Association, and the Hastings Center. She lives in New York City with her husband.
Dr. Powell will be signing copies of her book, Dementia Reimagined.
Jed A. Levine, moderator, CaringKind's President and CEO.
Previous Lectures