Eleonora C. Tornatore-Mikesh Joins CaringKind
as our new President and Chief Executive Officer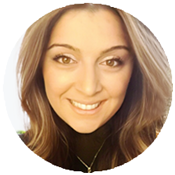 Returning to CaringKind is like coming home for Mrs. Tornatore-Mikesh. After graduating from college, she trained as a specialist in aging and dementia at CaringKind, formally known as the Alzheimer's Association of New York City, working as a research associate for two years on a New York State Department of Health grant on culture change in nursing homes and assisted living residences. Mrs. Tornatore-Mikesh credits her knowledge and expertise to the training she received at CaringKind, "Without the foundation of learning I gained almost 25 years ago at CaringKind, I would not have become an expert in aging and Alzheimer's disease in long-term care."
Mrs. Tornatore-Mikesh then moved to Connecticut and spent almost 14 years at a premier assisted living community as the executive director. More recently Mrs. Tornatore-Mikesh was the CEO of the Alzheimer's Association's Connecticut Chapter. During her tenure of 7 years at the Association she more than doubled revenue and implemented statewide dementia training in over 140 facilities. She created a state-wide early stage group and secured funding for the state.
Mrs.Tornatore-Mikesh also served as chairperson for the Connecticut Assisted Living Association (CALA) where she created a statewide curriculum for an Executive Director course. She served as a representative for the Connecticut Assisted Living Association (CALA) for seven years on a Department of Public Health committee revising regulations for assisted living and the Institute of Senior Living Education. For the last fifteen months she has been a senior executive for an Assisted Living on the Upper East Side, charged with program development.
Eleonora's experience, passion and drive will work to ensure that all dementia caregivers in New York City get the support they need, especially during the COVID-19 Pandemic and in the future.
Eleonora is a member of the International Association of Women.
Effective July 1, 2020, Jed A. Levine, Former President and CEO will assume the role of President Emeritus and Director of External Relations. He will be working with Eleonora to ensure the continuity of leadership in the aging and dementia care network and the availability of CaringKind's services in the community.