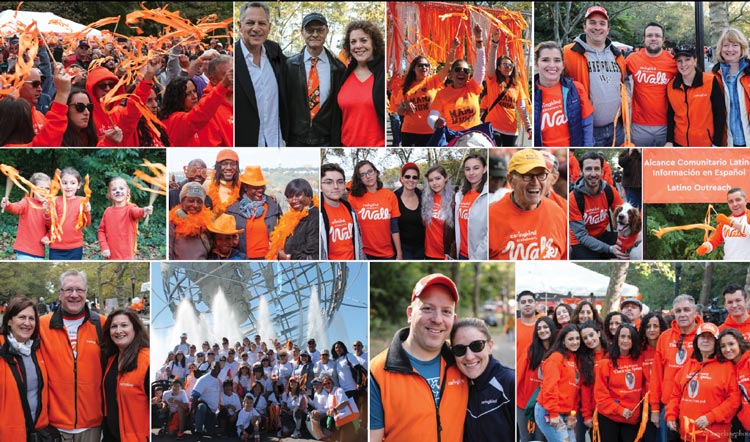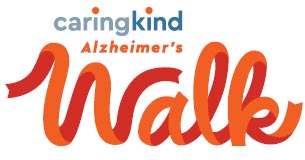 On Sunday, October 16, we closed out our first Walk season under our new name. The CaringKind Alzheimer's Walks brought thousands of New Yorkers together in Brooklyn, Queens, Staten Island and Manhattan, all with the mission to #GIVECARE.

Sporting our bright new look, our walkers joined together to honor and remember those affected by an Alzheimer's or dementia diagnosis, while also highlighting and celebrating the sacrifices and efforts of caregivers throughout New York City.

Thank you to our 2016 Walk Team Captains, Walkers, and their families, co-workers and friends who supported our Walks.

Thank you to our staunch supporters, including our emcee, WABC-TV's Bill Ritter and celebrity champion David Hyde Pierce, and all of our sponsors.
Thank You To Our Sponsors
CORPORATE
Bloomberg
G-III
Grimaldi & Yeung
Frenkel Benefits
80th Street Residence
Axovant
A Doctor at Your Door - Lenox Hill Medicine Associates Physician * * House Call Program
New Jewish Home
Columbia Taub Institute
Richmond Behaviorial
Independence Care
Wahlburgers
Homeside Rehab
MicroEssential Labs
Richmond County Bank Foundation
Richmond University Medical Center
Windsor Park Nursing Home
Aunt Butchies
CT, Staten Island
IN-KIND
Peppercom
Woodloch
SpaFax
Beanfields
Campbell's
Brooklyn Cyclones
Ferry Ads
Farmer Brothers
The Vanderbilt
Core Hydration
The Craft Studio
GoGo Squeez
Newmans Own Organics
Essentia Water
Fantasy Forest
Fantasy Shores
Feel the Beat
Herr's
Dry Sparkling
Gold Peak Tea
Brooklyn Cupcake
Bakery on Main
Saffron Road
Bite This Dog Treats
MEDIA
El Diario
Canarsie Courier
Bronx Times
Chelsea News
Queens Ledger
Queens Tribune
Our Town, Brooklyn
Our Town, Upper East Side
The Spirit, Upper West Side
City & State New York
Community News Group
Home Reporter and Sunset News