Dear Helpline,

My name is Jack, and I am a 30-year old man living in NYC. My 55-year old mother lives alone, although not far from my home, and was recently diagnosed with early-onset Alzheimer's disease. Life is very hectic right now, as I am expecting my first child to be born soon. Not only am I worried for my mother but now I am worried about myself. What can I do to help slow the progression of my mother's disease so she can enjoy as much time with her first grandchild? And, are there any tests I could take to determine if I carry the Alzheimer's gene?­­
— Jack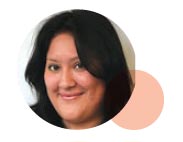 Stephanie Aragon
Director of Helpline
---
Dear Jack,

Alzheimer's disease is an irreversible, progressive brain disorder and although there are medications, there is currently no cure. Medications such as Aricept (Donepezil), Namenda (Memantine) and Namzaric can help manage symptoms of the disease for some people, for some time. It would be very helpful if you could meet with your mother's doctor to discuss the most appropriate options for her.

For most people, symptoms of Alzheimer's first appear in their 70s, but the average age at diagnosis is about 80 years old. The risk for developing the disease is most commonly associated with the apolipoprotein E (APOE) gene. The APOE gene has several forms, one of them being APOE e4, which is associated with increased risk of late-onset Alzheimer's. Although carrying the APOE e4 form of the gene increases your risk of developing Alzheimer's disease, it does not guarantee that you will develop the disease. People who do not have APOE e4 may also develop Alzheimer's disease. You mentioned that your 55-year-old mother was diagnosed with early-onset Alzheimer's disease. Early-onset Alzheimer's disease occurs in people younger than 65 years old.

You shared that you are interested in genetic counseling. The genetics of the disease are very complicated, there are some very rare genes that are predictive for Early-Onset Familial Alzheimer's Disease. However, not all early-onset Alzheimer's is caused by these genetic variations.

There is a blood test that can identify if you carry the APOE e4 form of the gene or the extremely rare genes that are associated with Early-Onset Familial Alzheimer's Disease. We strongly encourage that you meet with a genetic counselor before taking a genetic test and finding out the results. Our Helpline Specialists can provide you with referrals to genetic counselors who will help you understand genetic testing and explore with you what the results could mean.

But, a life-changing situation is coming up, the birth of your first child. You might want to put genetic testing on the back burner for now until your life becomes a little less hectic.

There are several ways to provide for your mother's care and safety as you await the birth of your baby. If your mother is having problems, as she lives alone, it would be helpful for you to be in touch with a friend or neighbor who lives close by. Check in with your mother, as well as with them, regularly and provide them with a number at which you can be easily reached, when necessary. Consider using FaceTime or Skype to keep in touch with your mom and involve her in the excitement of having a new grandchild.

We have an Early Stage Center at our office in Manhattan which hosts programs for those diagnosed with early Alzheimer's and who are comfortable talking about their situation and enjoy socializing. There are also programs at the various NYC museums for those with memory loss.

If your mother is reluctant to socialize with other persons with dementia, then you should consider hiring a companion or home care worker to visit her at home on a regular basis. We have a list of home care agencies on our website as well as profiles of home care workers who have taken our Dementia Care Training for Professional Caregivers on the website: www.TogetherWeCare.com.

I would also suggest that you enroll your mother in our Wanderer's Safety Program. You can register her for a bracelet or necklace which will provide contact information should she ever take a walk by herself and become confused about how to return home.

Our website is full with a lot of information about our services and caregiver information. Jack, please feel free to call our 24-hour Helpline at 646-744-2900. If you would like more information on planning for your mother's future care, we can arrange for you to speak with a social worker on the phone or in person here at our Manhattan office or multiple locations in the other boroughs.