CaringKind at National Night Out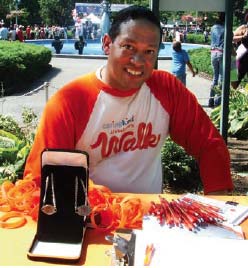 CaringKind was invited to participate in the 35th annual National Night Out Against Crime. National Night Out is an event that promotes police-community partnerships and aims to make neighborhoods across the country safer, more caring places to live. We are glad to report our participation was well received by the community and proved to be a huge success! Staff and volunteers handed out over 500 packets of materials to residents in the Bronx, Brooklyn, Manhattan and Queens.
We appreciate the opportunity to work closely with the New York City Police Department and thank them for their commitment and partnership in working with the MedicAlert® NYC Wanderer's Safety Program.