Caregiving and Immigration
Anne M. Foerg
Director of Social Work

Ana Araujo
Manager of Social Work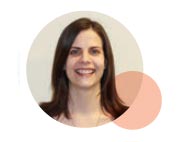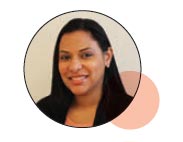 ---
Dementia knows no racial, ethnic, socioeconomic, or geographic border. Black or white, young or old, rich or poor, city, suburb or rural-dwelling — dementia does not discriminate against those who suffer from this condition or those who care for them. Yet, each person's unique history, characteristics, and circumstances have an impact on how stressful and overwhelming the experience of having dementia or being a caregiver for someone who does. In the case of individuals who are immigrants to this country, this important element of their personal story can have significant consequences. At a time in our country when the merits and challenges of immigration are being debated, the story of caregiving through the lens of immigration should also be told.
Jenica came from the Philippines approximately ten years ago to visit Laila, the child she had raised as her own daughter despite never legally adopting her. During that visit, Jenica was diagnosed with Normal Pressure Hydrocephalus after her functioning rapidly deteriorated. Complications from the surgery to place a shunt in her brain to treat the condition left Jenica in a vegetative state, and without proof of a legal relationship between the two, Laila could not sponsor her for legal permanent residence. This meant that Jenica did not qualify for health insurance, other than emergency benefits for acute care related to her condition. With no means to pay for the care Jenica required, Laila had to quit her job to provide that care.
Jorge and his mother, Luz, immigrated to New York City from South America several decades ago, and while Jorge had been able to travel a path to citizenship, his mother had not. Without legal documentation, Luz could not consistently work, and she ended up in a homeless shelter. It was there that her symptoms of vascular dementia began to surface, and Jorge eventually had to bring his mother to live with him when she could no longer safely function at the shelter. Jorge worked to provide for himself and Luz, but this left her alone during the day. She was vulnerable and became the victim of physical and financial abuse at the hands of neighbors.
Amelia's mother, Hyacinth, began showing symptoms of dementia and was often found wandering her small town on an island in the Caribbean. Reports from her mother's neighbors prompted Amelia to return to her home country to investigate. Upon arrival, Amelia found that her mother's husband had abandoned her after he had run away with her money. With no one else to provide care, Amelia brought her mother back to New York City to live with her, initially using a tourist visa that eventually expired. Amelia was unable to sponsor Hyacinth for legal residency because she could not meet the financial requirements for doing so. Amelia, a single mother of two children, struggled to keep a roof over their heads by working two low-paying jobs, all while trying her best to ensure that her mother could be kept safe.
The dedication of these caregivers cannot be overstated. Laila, Jorge, and Amelia sacrificed so much to ensure that their mothers were not left alone to face the ravages of their progressive conditions. And they did so without easy access to public benefits and systems of support that people with dementia and their caregivers deserve, but to which individuals without permanent residence or citizenship are often not entitled. Fortunately, these caregivers were connected with CaringKind, whose programs and services are free of charge and available to all individuals in need of them, regardless of legal status. Each of these families received assistance from a CaringKind social worker, who provided both the emotional and practical support required to cope with these complex and challenging situations.
Laila benefitted from a CaringKind grant to help cover the cost of the medical supplies and liquid nutrition Jenica required, but for which she had no means to pay. Laila was also connected with legal services to explore the possibility of obtaining a humanitarian visa for Jenica, which would entitle her to Medicaid-funded home care, as well as local programs that could provide respite care services in the interim.
Our social worker connected Jorge and Luz with an immigration advocate who assisted Luz in reapplying for a special visa. They were also connected to a local social service organization that provided Luz with free adult day care services until she became eligible for Medicaid-funded home care, ensuring her safety while Jorge was working. When Jorge lost his job, CaringKind provided an emergency grant to help cover the cost of food until he found another position.
Amelia was also connected with legal services to assist Hyacinth in accessing Medicaid through a special program for individuals without legal documentation, but who the U.S. knows are in residence. A CaringKind grant also covered the cost of home care services until Medicaid was approved, so that Amelia could go to work every day with peace of mind that her mother was safe.
No one should feel alone throughout their caregiving journey regardless of their race, ethnicity or legal status. CaringKind is here for you! Please give us a call at 646-744-2900 to connect with a social worker.