Jed A. Levine
President & CEO
---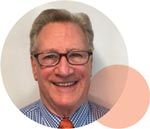 Making sure you get the perfect gift for everyone on your holiday shopping list can be tough. But shopping for someone with Alzheimer's or dementia can be even trickier. Here are some things to consider when shopping for a person who has been diagnosed and when shopping for their caregiver.
Consider their capabilities: When giving a gift to someone who has Alzheimer's, it's important to consider the disease progression, their cognitive abilities and needs. Someone in the early stage may still enjoy many of the same gifts as before the diagnosis. But someone who is in the later stage of dementia and who cannot follow directions, understand the written word, or is physically frail, will have trouble with the simplest of things, like knotting a tie, for instance.
Personalize it: Thoughtful gifts like a personalized photo album, scrapbook, or a framed collage of family and friends are great ideas. These often tap into the person's longterm memories and will undoubtedly be something they can enjoy - and who knows, it might even spark some wonderful conversation.
Music and movies: Along these same lines, consider giving a compact disc of their favorite music or perhaps making them a playlist of songs from their youth. Music has been proven to trigger positive memories in people with Alzheimer's , so this is a great way to go! If there is a movie you enjoyed together in the past, get the DVD and make a fun night out of watching it together in the comfort of their own home.
Practical and thoughtful: Gifts with everyday uses - like a comfy blanket or quilt, a warm sweater (preferably without a lot of buttons or ties), a bathrobe, or slippers - will be a big hit and something the family caregiver will appreciate as well. On the practical side, providing your friend with an account at a care service - something that the caregiver can manage - can be enormously helpful and a safe option to get them around town. And, for those in the late stage of the disease, beautiful picture books or soft stuffed animals may provide joy and comfort.
In general, try to avoid gifts that involve complicated cognitive or physical tasks. These can be stressful and outweigh the thoughtfulness of the gift. When in doubt, simple is always better.
For the caregiver
Since caregivers are often under enormous stress and are frequently exhausted, thing of gifts that will give them some respite. A gift certificate for a massage or a manicure would definitely be welcomed. Consider taking the caregiver out for a nice meal so he or she can have some time to unwind, away from caregiving responsibilities. Meal services that give them the night off from cooking is another practical idea.
Sending a thoughtful note recognizing their sacrifice and caregiving efforts would also be a nice touch. But, accompanying that note with an offer to look after the person with dementia for a day in order to give the care provider a much-needed and hard to come by rest would be considered a luxury.
Simply taking the time to show you care will go a long way with the person with dementia and the caregiver and will help them enjoy the holiday season event more!