Are you a former caregiver of a person with dementia?
Would you like to "give back"?
Would you like to become a mentor for someone who needs support?
You've come to the right place!
CaringKind, the Heart of Alzheimer's Caregiving, is pleased to announce a new program, MAP. We are proud to be developing and piloting the program here in New York City.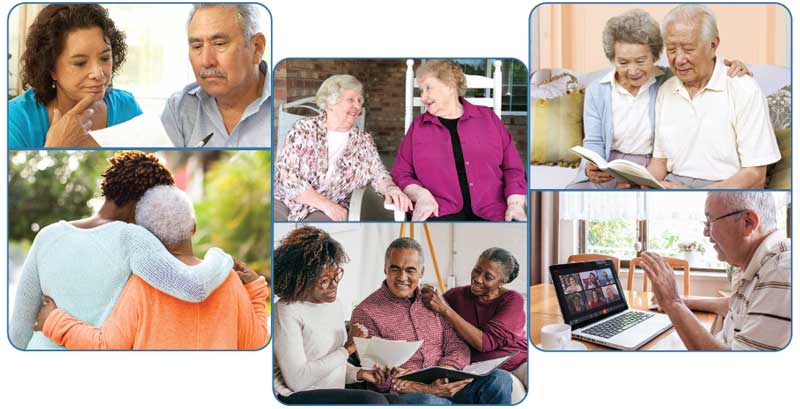 MAP (Memory Advocate Peers) is a support program that pairs newly diagnosed individuals with Mild Cognitive Impairment or dementia and their support partner, to a mentor - a trained volunteer, who has prior experience caring for someone living with dementia.
We hope to improve the post-diagnostic experience of a diverse set of people with dementia and their support partner through empathy, education, and empowerment. We will connect clients and their support partners to community resources and supportive services, and we look to increase participation in clinical trials.
---
The MAP program will train and provide on-going assistance to volunteer mentors.
Become a MAP Mentor
"Becoming a MAP mentor is an opportunity to share the wisdom and knowledge gained through your dementia journey directly with newly diagnosed individuals who need your support"
- Jim Taylor, MAP Founder
---
We believe that not only will the clients and their support partners feel that they will be heard and supported by a mentor who has lived experience, but that the mentor will also gain a sense of meaning and purpose in life.
With MAP,  individuals living with dementia and their support partners don't have to go through this journey alone — they can feel empowered to continue to live a life with purpose, dignity, and quality.
Welcome to MAP at CaringKind!
Call us for more information:
Marcia Henne, MAP Program Manager
646-744-2937
mhenne@cknyc.org