Team Site
Register
Sunday, November 5,2023
Our Team
Thank you for your interest in joining the Athletes To End Alzheimer's team here at CaringKind! We're running the 2022 TCS NYC Marathon as an official charity partner and we couldn't be more excited!
CaringKind is a local organization with a national reach. While we focus our services in New York City, our Helpline helps callers from all over the country. Our award-winning podcast, Caregiver/Storyteller, helps listeners throughout the nation and the world. And because of the size and scale of New York City, CaringKind acts as a kind of program incubator to drive innovation. For example, with our partners, we literally wrote the book on how to improve palliative care in nursing homes that serve people with Alzheimer's and dementia. Whether you live in New York City, Texas, or Japan, running with CaringKind is a great way to help families affected by Alzheimer's and dementia no matter where they live. Join us this year as an official member of our team and take advantage of the numerous perks to being an official part of our team, including:Expert training – online and/or in person – from our experienced, certified staff of coaches and physical therapists with one coach led group run per week.
Expert training – online and/or in person – from Coach Mikael Hanson
Dedicated support from a full-time staff person assigned to the Marathon team
A fundraising toolkit with tips on how to easily reach your fundraising goal
Athletes to End Alzheimer's 2022 NYC Marathon team gear including a race day singlet and tech training shirt
Education on Alzheimer's disease, the free programs and services offered by the CaringKind
Race Weekend support including a dedicated cheer section for friends and family, and a post-race reception.
A comprehensive fundraising system that integrates with Facebook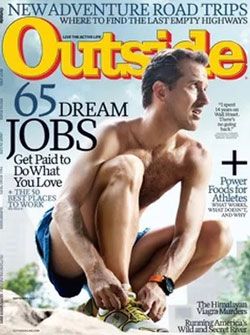 Mikael Hanson, a USA Cycling and USA Triathlon certified coach, has worked in a head coaching capacity with institutions such as Asphalt Green and Cadence Cycling and Multisport. Mikael has been published in numerous periodicals such as Bicycling, Triathlete, and Outside magazines (and even graced the cover of Outside magazine a few years back!).

The consummate endurance racer, Mikael competes in numerous duathlons, triathlons, bike races, running events, and even a couple cross-country ski races each year. As a nationally ranked duathlete, he represented Team USA for the 2007, 2009, 2013, and 2015 World Duathlon Championships.

Over his many years of coaching, Mikael has been fortunate to work with athletes of all ages and abilities from first timers and CEOs to National Champions even a World Champion. He currently coaches the New York University Cycling team, who won their first ever conference championships in 2015 and CRCA Development Foundation U23 Cycling Team.

Hailing from the Badger state of Wisconsin, Mikael earned a BA from the University of Wisconsin and an MBA from NYU's Stern School of Business (and spent nearly 15 years working on Wall Street before going back to coaching full time!). He lives in New York City with his wife and son.
About the Event
The TCS New York City Marathon is one of the premiere running events in the world. This 26.2-mile marathon travels through all five boroughs of New York City and features a field of over 50,000 runners who enjoy an iconic NYC experience, starting in Staten Island before finally finishing in historic Central Park.
The Course
The TCS New York City Marathon course is a 26.2-mile block party through all five boroughs of the world's most diverse city, and a model for big-city marathons around the world.
Course Map