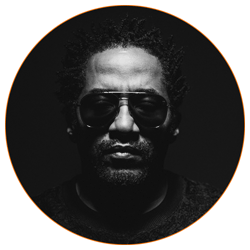 Famously known as co-founder of A Tribe Called Quest, Q-Tip has become one of the most influential Hip Hop figures of all-time, uniquely fusing rap, jazz, and other styles with piercing, socially conscious lyrics. The group released its sixth and final album "We Got It From Here...Thank You For Your Service" in November 2016 to glowing critical acclaim.
His atypical approach and appreciation to hip hop as well as other genres have earned Q-Tip success as a solo artist and producer, working with such celebrated artists as the Beastie Boys, Busta Rhymes, J. Dilla, Janet Jackson, Queen Latifah, Pharrell Williams, Mark Ronson and Mary J. Blige. He has most recently collaborated with Solange,Kanye West, KendrickLamar, Arcade Fire,and the ChemicalBrothers. Q- Tip's critically praised solo albums include Amplified, Grammy®-nominated The Renaissance, and Kamaal the Abstract.
Q-Tip's artistic innovation and exploration continue through his work as a recording artist, a musicproducer, a DJ, an actor, afilm producer, curator,advocate, and ambassador of Hip Hop Culture.
Q-Tip is currently the host of Apple Music's Abstract Radio, a weekly Friday show where he digs deep into underground favorites and musical legends.  He dedicated a special episode to his mother who suffers from Alzheimer's and dementia. As his mother's caregiver, he says it's been an eye-opening and inspirational experience.