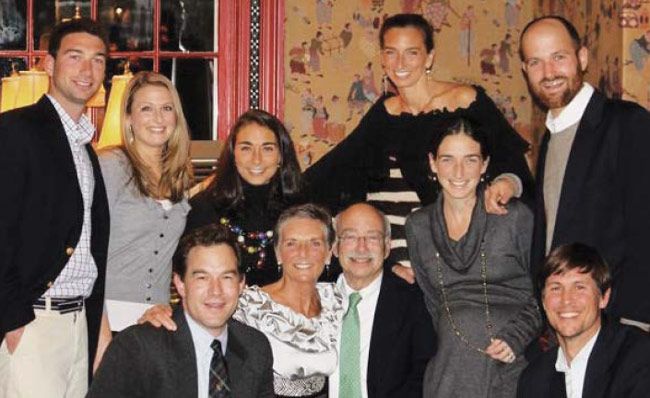 Dear Friends of CaringKind,
There are moments which mark one's life. Moments when you realize that nothing will ever be the same again and time is divided into two parts: Before This and After This.
This is what a diagnosis of Alzheimer's disease represents to an individual and their family — and this is what it represented to Sue, my wife of 50 years and to me, her husband — and suddenly full-time caregiver.
We both felt totally overwhelmed, and I thought, "How am I going to take care of this dear woman, my soul-mate, as this disease progresses towards its inevitable conclusion?"
I felt completely alone, and felt like I, myself, needed a caregiver as well, as the strain of this role resulted in my health declining along with Sue's.
My four children were incredibly helpful and supportive, but there was little they could do on a day-to-day basis as they each had young children and a family to take care of as well. In fact, as time went by, they saw us both declining and were truly afraid they were going to lose both their parents!
Well, I somehow managed through as Sue's care partner, and a little over a year ago, Sue gave up her heroic struggle and passed away.
I only wish that in my time of need, I had heard about and experienced the incredible work that CaringKind does in providing the exact kind of personalized resources and tailored support that is so critical — and is so needed by caregivers like me.
CaringKind is there with the caregiver right from the beginning, providing:
Education and Training in the progression and manifestations of the disease, as well as recommended approaches to deal with these challenges as a caregiver.
Health and Personal Wellness Programs for caregivers to help them maintain and improve their own health during these difficult times.
Support Groups with Trained Facilitators for adult children, spouses, partners, and for those experiencing recent loss.
A Caregiver Helpline that connects the caregiver to a licensed social worker
or trained Helpline Associate, dedicated to in-depth personalized support and assistance.
CaringKind offers many more critical services to help us, the caregivers, to understand and experience that we are not alone – that in the services and programs available from CaringKind, we have a compassionate and professional partner in dealing on a day-by-day basis with our loved ones.
I have been so impressed with the level of expert and compassionate help that CaringKind provides (and that I wished I could have known about during my difficult years as a caregiver), that I joined their Board of Directors to support this incredible organization in whatever way I could.
So, I am asking you to join with me and my family in supporting this essential organization by making a generous charitable contribution today. Your support will make a meaningful difference in a caregiver's life.
This past year of the COVID-19 pandemic has had a devastating effect on people living with dementia, and their caregivers. A study just released emphasizes not only the severe and ongoing effects on people living with dementia, but importantly, that over 80% of caregivers experienced symptoms of severe stress, feeling significantly more isolated and alone than before COVID-19.
Now more than ever, families need the critical caregiver services and programs, made even more critical in today's highly challenging environment, that your generosity will make possible.
No one should have to face their daily challenges and responsibilities alone. With CaringKind by their side, they have a true partner to guide them every step of the way, and at no cost whatsoever to the caregiver.
Won't you please help CaringKind today as they provide so much that is needed by so many, as reflected in its description: CaringKind: Your Partner in Alzheimer's Caregiving
Gratefully,
Richard Helstein
CaringKind Board member and Family Caregiver