Palliative Care Guidelines Release
Ann Wyatt

Residential Care Policy &
Strategy Consultant
---
On June 23, CaringKind hosted a breakfast to celebrate the publication of Palliative Care for People with Dementia: Why Comfort Matters in Long-Term Care, and the accomplishments of the three nursing homes that have been working to implement a palliative approach to care for people with dementia: Cobble Hill Health Center, Isabella Geriatric Center, and The New Jewish Home, Manhattan Campus. This model of care is based on the Comfort Matters® approach developed by the Beatitudes Campus in Phoenix, Arizona. Working with the homes were their hospice partners, Calvary Hospital Hospice, MJHS Hospice & Palliative Care, and Visiting Nurse Service of New York Hospice & Palliative Care.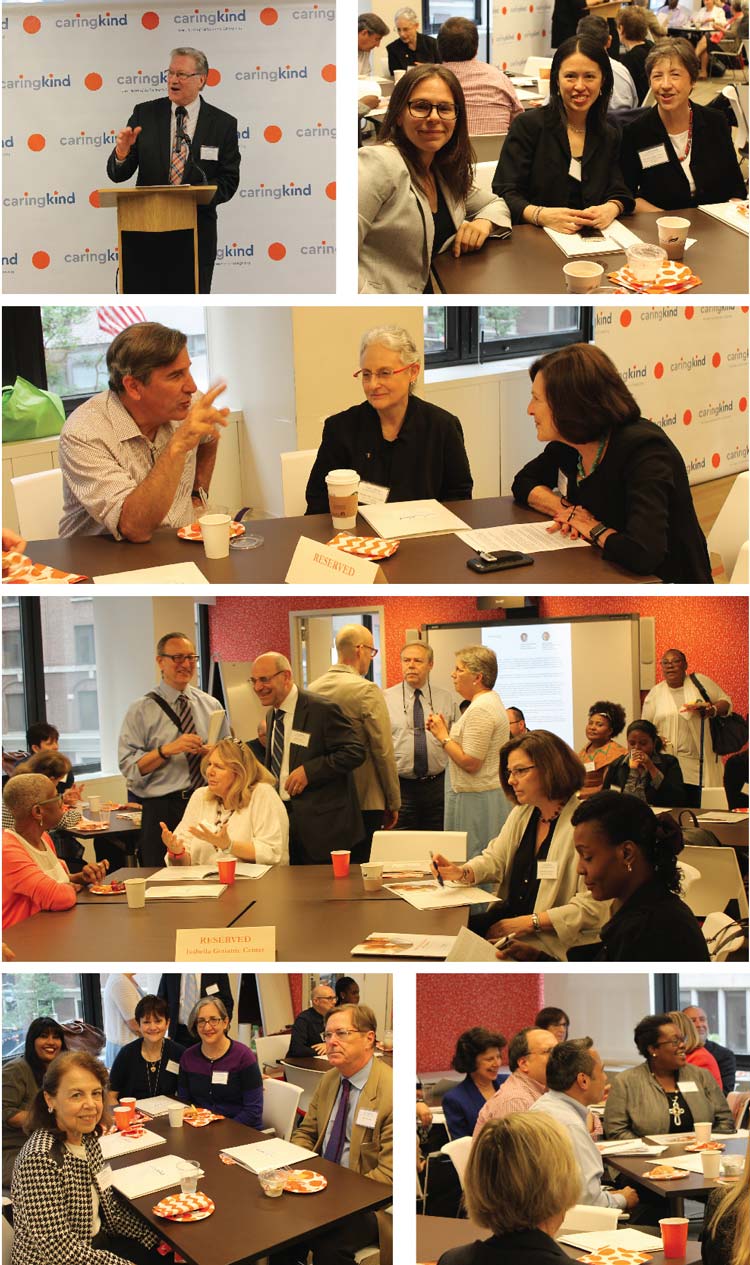 Presentations were made by staff from each of the homes. Special guests included Donna M. Corrado, Commissioner, NYC Department for the Aging; Lilliam Barrios-Paoli, Chair, Board of Directors, NYC Health + Hospitals; Erin Fay and Elizabeth Berberian, NYS Department of Health; and several project funders, including Julio Urbina from the Fan Fox & Leslie R. Samuels Foundation, Alan Divack from the Lucius Littauer Foundation, and Hollis Holmes from the United Hospital Fund, as well as David Gould, formerly with the Fund. Jose Matta, Janice Dabney and others represented the 1199 SEIU Training & Employment Fund and The Greater New York Education Fund, also sources of support for the project.Additional guests included representatives from MFY Legal Services, the Alliance of New York Family Councils, the Long-Term Care Community Coalition, the Coalition for the Institutionalized Aged and Disabled, PHInational, the Carter Burden Center, and the Brookdale Center for Healthy Aging.
To read and download a free copy of the publication, visit caringkindnyc.org/palliativecare.