CaringKind's Second Annual Technology Fair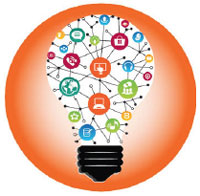 On April 16th and 17th, over 300 family and professional caregivers and 26 companies met at the intersection of technology and caregiving at our 2nd annual Technology Fair. Crispin Baynes, from the Aging2.0 New York Chapter, our partner for the event, kicked off the fair with a keynote address that brought us behind the scenes of what it takes to create some of today's most innovative products. He also highlighted the importance of caregivers' input in developing these products. Jed A. Levine, CaringKind's President and CEO, added that technology often serves to complement CaringKind's "high touch" programs.

Products at the fair included mobile apps, websites, voice activated skills, virtual reality and much more. Dr. Max Gomez, CBS 2 Medical Reporter, visited the fair to sample some of the products and talk with caregivers. His report was aired on the evening news.
CaringKind would like to thank the following for their participation:
Abely
The Alzheimer's Store
Alz You Need
Antidote
Audicus
Balance: Alzheimer's Caregiving
Bonbouton
FallCall
GreyMatters
LifeShareCare
MavenCare
Music & Memory
OneRecord
Pixie Scientific
Pop Doc
RecallCue
Rendever
ReverCare
SafeWander
Sensors Call
SilverBills
Soundmind
Timeless
Timocco
Tribute
Wanderer's Safety Program
Please visit our tech fair vendors page for a description of these companies and their products, as well as links to their websites.
We are excited to announce that we will once again include a Technology Expo at our annual CaringKind Alzheimer's Walk in Manhattan on Sunday, October 14th!