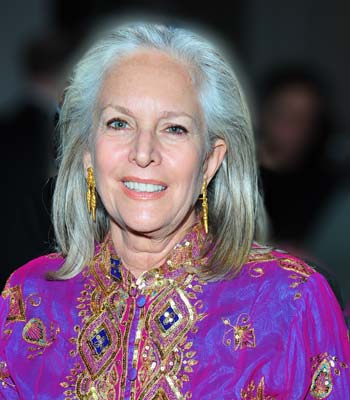 About Susan Patricof
Susan Patricof was a tireless advocate of others, most especially children. She was devoted to global public health concerns and a powerful voice for those in need. In addition to her philanthropic endeavors, she campaigned extensively on behalf of numerous political candidates and civic causes in which she deeply believed. Susan loved New York City and was devoted to and supported many of its most important organizations.
She served as President and Chairperson of Northside Center for Child Development, a leading social service organization in Harlem where she was involved for over 40 years. During her involvement, Northside grew to serve over 4,000 children annually. In 2005, the Susan Patricof Head Start Center opened its doors in Harlem and stands as an important reminder of her work in the community.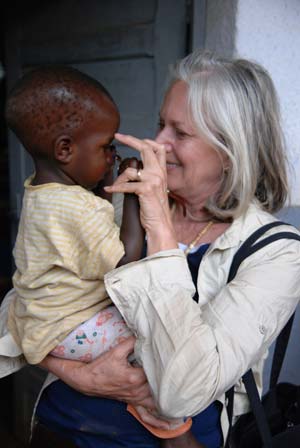 She started her career working for the New York State Council on the Arts and later was a long- time President of the Paper Bag Players, a non-profit theater for children. She also served as President of Metropolitan Synagogue.
Her work was not limited to New York. Susan served as Vice Chair on the Board of Overseers of the Mailman School of Public Health at Columbia University. She was a member of the Board of the International Rescue Committee and co-founder of its Leadership Council on Children Affected by Armed Conflict as well as a member of the Council on Foreign Relations. As part of her work with the IRC, Susan travelled on aid missions to Haiti, Rwanda, Uganda, Sierra Leone, Guinea, Southern Sudan, Ethiopia and the DRC/Congo and frequently advocated on behalf of the IRC's work in Washington, D.C.
Susan is survived by her loving husband Alan to whom she was married for fifty years. Alan and Susan were an indomitable pair, working side-by-side on civic causes and in support of political campaigns. They opened their homes to champion a range of issues and their enthusiasm inspired the participation of countless others. Susan was a loving supporter of her siblings, children, grandchildren, and many other family members and friends around the world.
She is survived by her sister Amy Hatkoff and her brother Craig Hatkoff; three children and their spouses: Mark and Martha, Jonathan and Victoria, and Jamie and Kelly; and seven grandchildren: Lily, Nina, Jack, Chloe, Riley, Sawyer and Lila. Susan died from causes related to a twelve-year battle with Alzheimer's which she lived through with courage and grace and with the steadfast support and love of family, friends, and a team of devoted caregivers. On the day she passed, she was as beautiful as ever, inside and out. Her generosity, kindness, and compassion will forever be remembered. Her radiant spirit enriched the lives of everyone she touched.