2021 CaringKind Alzheimer's Walk
☆ Rain or Shine!☆
In memory of Susan Patricof
Thank you to our Supporters and Sponsors!
Your donations will continue to be accepted until November 30th.
Fundraising Progress
$631,000 Raised!
$600,000
October 10
Manhattan
Central
Park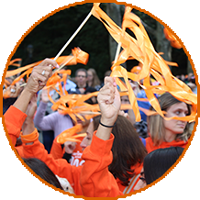 Donate Today!
Walker Entrance & Table/Sponsor Maps
Central Park Naumberg Bandshell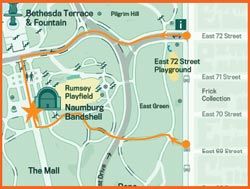 View Larger

Dr. Alisa Kauffman
I am very proud to serve as the Chair of the 2021 CaringKind Alzheimer's Walk!
As a Geriatric House Call Dentist, I work hard to provide the best dental care possible for my patients. This is especially true for my patients who have Alzheimer's Disease or another dementia.
That's why I'm so happy to partner with CaringKind on this fantastic event. I know firsthand the importance of providing expert care for people with Alzheimer and dementia, and I know that caregivers need support, too.
CaringKind relies on the generosity of donors through events like the Walk. As Chair, I am asking you to join me in this incredible cause! Please register for the Walk and promote your fundraising page. You can fundraise on your own, or you can join a team and fundraise as a group!
My team is called "Caring & Able" and you can donate to it or join the team here: https://give.caringkindnyc.org/Team-Caring-and-Able
2021 Brooklyn Alzheimer's Walk
Thank you to our supporters and sponsors for making this day a success!
Your donations will continue to be accepted until November 30.
Brooklyn Walk Homepage

Calling Walk Volunteers!
I can't wait to see you this fall!
p.s. We're walking with some great company! Check out a few of your fellow Walkers in this launch video we made!
About Dr. Kauffman
Dr. Alisa Kauffman completed her undergraduate training at Lehigh University with a B.A. degree in Biology in 1981, then graduated from the University of Pennsylvania School of Dental Medicine with a D.M.D. Degree in 1985.Dr. Kauffman limited her practice in 1995 to Geriatrics and is currently the Director of Geriatric Dental Care at 3 local nursing homes. She also lectures in Geriatrics at Penn Dental Medicine and is the founder of the Dental LIFE program at the University of Pennsylvania School of Nursing. She frequently lectures on Geriatric Dentistry worldwide.
www.GeriatricHouseCallDentistry.com
www.CaringAndAble.com