Thank you for joining the CaringKind Alzheimer's Walk as we walk to Give Care.
All of the money you raise stays right here in New York to help you, your family, your neighbors and your community. Raise more money and you can receive limited edition prizes! In order to receive your t-shirt in time for the October 11th Walk, you must raise $100 by October 5th.
All prizes earned by 11:59pm, Monday, October 5th will be mailed to you via UPS to the address that you entered when you registered. In most cases, delivery will be Next Day (Tues, October 6). In some cases, delivery may not be made until Wednesday. If you don't receive your prize(s) by Thursday, October 8th, please let me know.
In order to send you the right size t-shirt and mask, you must complete this form below:
www.caringkindnyc.org/walk-prize-survey
On the form, you also have the choice to direct your prize to a different address, or decline your prizes entirely.
If you do not complete the form above, we won't be able to ship your prizes. In that case, you can pick up your prizes in person on Saturday, October 10th. See below for Saturday pick-up instructions.
All prizes earned between 12:01am, Tuesday, October 5ththrough Saturday, October 10thcan be picked up at our office at 360 Lexington Avenue. Our building is between 40th and 41st Streets, near Grand Central. Prize pick-up hours will be Saturday, October 10th from 10:00am – 4:00pm.
When you arrive, you'll notice that the main entrance is blocked by construction. We will be stationed two doors to the left of our main entrance, between the European Wax Center and the Mahi Mahi Sushi restaurant. We will be just inside the lobby. If there are Walkers already in line, please respect social distancing and form a line outside the door.
If you are picking up in person, there's no need to complete the "walk-prize-survey" above.
One last note: Your prizes are determined based on the total of your individual fundraising page, not the total on your team page.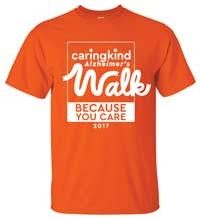 Raise $100
Receive:
Official CaringKind Alzheimer's Walk T-shirt
---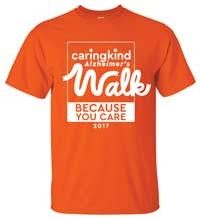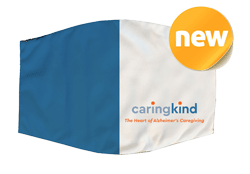 Raise $250
Receive:
CaringKind Alzheimer's Walk T-shirt, Official CaringKind Facemask
---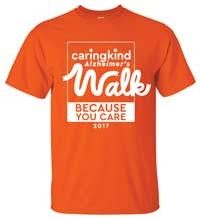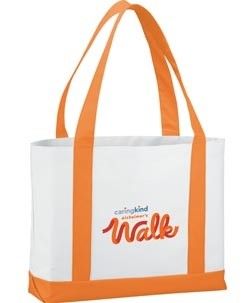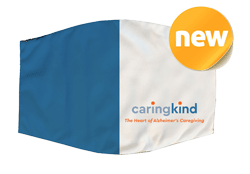 Raise $500
Receive:
Official CaringKind Alzheimer's Walk T-shirt, Canvas Tote Bag, facemask
---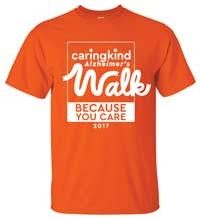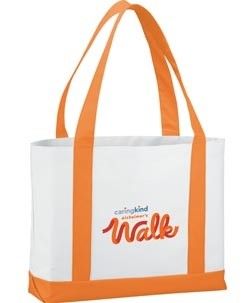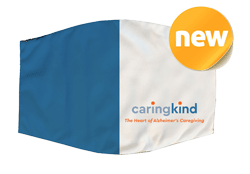 Raise $1,000
Receive:
Official CaringKind Alzheimer's Walk T-shirt, Canvas Tote Bag, Stainless Steel Water Bottle, facemask
---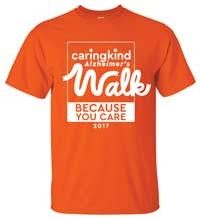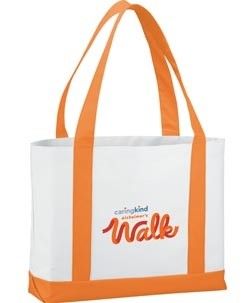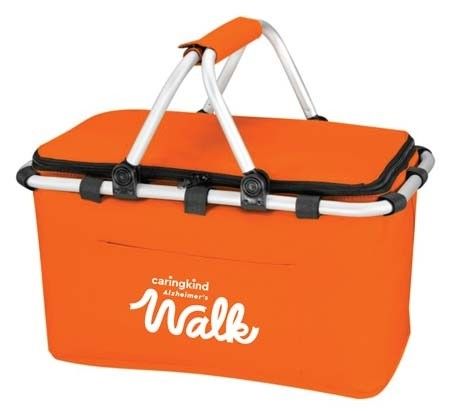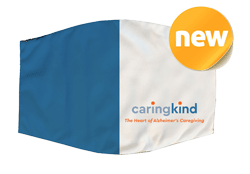 Raise $5,000
Receive:
Official CaringKind Alzheimer's Walk T-shirt, Canvas Tote Bag, Stainless Steel Water Bottle, Insulated Cooler/Picnic Basket, facemask