Finding a balance while caregiving can be challenging. If we care for ourselves while supporting the person with dementia, we can find renewed sources of energy and hope. CaringKind invites you to join us as we explore self care on Wellness Wednesday's.
Wednesday, December 16
Three online sessions in English, Spanish, and Chinese (Mandarin).
Breathwork, in English 10:00 am  
Presenter: Kathleen Booker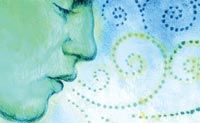 Feel calm, relaxed, and clear for a more peace-full you when your life is feeling overwhelmed and exhausted. Breathwork helps you release stress, manifest your desires, and make life enhancing choices from your higher consciousness.
Kathleen Booker is passionate about Breathwork, and she knows first-hand the energy, peace and joy it creates in one's life. She is a certified Conscious Connected Breathwork Coach, has worked with many masters in the field of Conscious Connected Breathing, a certified Spiritual Coach, member of the International Association of Coaches, and has studied with Iyanla Vanzant at Inner Visions Worldwide Institute for Spiritual Development. Coached with personal development companies such as Personal Dynamics and T. Harv Eker's Millionaire Mind. In addition, Kathleen is a certified giver of Oneness Blessing.
---
Meditación y la Respiración Consciente, en español 12:00pm
Presenter: Karen Sanchez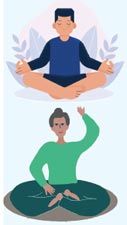 La meditación y la respiración consciente son herramientas que nos ayudan a relajarnos, a procesar nuestras emociones y sensaciones, así como a entrenar nuestra mente para que no nos controle. Como resultado, nuestros niveles de estrés y ansiedad disminuyen y experimentamos mayor tranquilidad en nuestro día.
Karen Sanchez nació en Veracruz, México y desde muy pequeña realizó
intuitivamente meditaciones y sanaciones por imposición de manos. De los 3 a los 13 años perteneció a un grupo de crecimiento espiritual donde tuvo varios guías, entre ellos, chamanes indígenas de la región que le ayudaron a trabajar su intuición.
---
Tai Chi and Qigong, in Chinese (Mandarin) 3:30pm
Presenter: Viviane Chen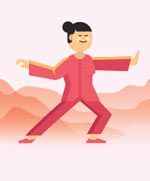 Class Description 課程簡介:Viviane Chen 陳老師將分享自我照護的呼吸及觀想觀照法,讓身心達到深層放鬆;並講解融合太極要點的簡單坐式氣功,透過正確坐姿指導和練習,保持健康並達到身心平衡狀態。
Viviane Chen陳老師師從於多位世界一流太極、氣功大師,並跟隨西藏大師措尼仁波切研習靈性與禪修,在太極拳、文化與靈修領域有多年的教育經驗。『教育更新報』(Education Update Newspaper) 於2017年授予陳老師杰出教育家獎。她致力於專研身心整合之道,願與更多呈開放思維、充滿智慧、慈悲和平和的心靈共同修行,以保持健康的身體,因為這些都是實現美好喜樂人生的關鍵。