Dear Friends,
What's the difference between a toaster and your favorite charity? For some, not a lot. Recently, a friend of mine was looking for a new toaster. Nothing mattered to her - not cost, not performance.
She didn't even care if it could toast two or four slices. The guiding criterion was that it had to be the right shade of yellow to match her kitchen.
I had to chuckle a few weeks later when she called to tell me that it shorted out and blew the circuit breakers in the house.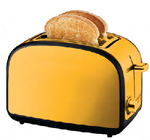 Unfortunately, many people take the same uninformed approach to the charities they support. They give money almost blindly based on a TV commercial they like, a vague allegiance to a celebrity spokesperson, and yes, even to a charity's color. They donate their hard-earned money not really knowing how the charity operates, the range and effectiveness of its programs, the experience and professionalism of its staff, or how it spends the money you give.

In this issue of the newsletter, we have brought together knowledgeable and impressive experts who will introduce you to the tools and resources you need to determine if your favorite charities have the fundamental foundation that makes them worthy of your support.

On page 6, attorney Daniel Kurtz, the former head of the Charities Bureau for the Attorney General's office, which has oversight of all charities in New York State, and his partner, Shveta Kakar, share their insights about evaluating charities.

In a compelling essay on page 8, our own Ed Cisek, Vice President of Program Evaluation, describes CaringKind's commitment to providing the best services possible by continually evaluating and improving our programs to meet the evolving needs of those we serve.

So how do you know if you are making a wise investment in a charity? Like you should if you're buying a toaster, do your homework. Become an informed donor. Understand where your money goes. How much goes to programs? Who works there? Who's leading the organization day to day in the trenches, and at the highest levels of the Board of Directors?

At CaringKind we are very proud of who we are and how we operate. We invite you to inspect our financial records.

Our 990 – a form we must file every year with the IRS – contains detailed financial information as well as our accomplishments in the previous year.

I also urge you to visit us, if you haven't already. What will you see? You'll see more than 30,000 square feet of space, brimming with activity at all hours of the day. You will see more than 60 dedicated CaringKind professionals and support staff who work tirelessly to make sure that caregivers and people with dementia get the services they need, when they need them. You will find our 24-hour Helpline – a lifeline to thousands of New Yorkers every year. You will find hundreds of free support groups, workshops, and educational seminars for caregivers and people with the disease. You will find a homey, warm, and welcoming state-of-the-art Early Stage Center, where we offer an array of programs and activities designed specifically for individuals in the early stage of dementia, and so much more, all for free.

As pioneer retailer Sy Syms would say, "An educated consumer is our best customer." Here at CaringKind, we couldn't agree more.

Sincerely,