On Thursday, December 7, 2017, we celebrated the dedication of
"The Boxer Family Foundation Training Room," and recognized former Board member, Steven E. Boxer, for his outstanding commitment and dedication to CaringKind. Steve was joined by family and CaringKind leadership to mark this special occasion.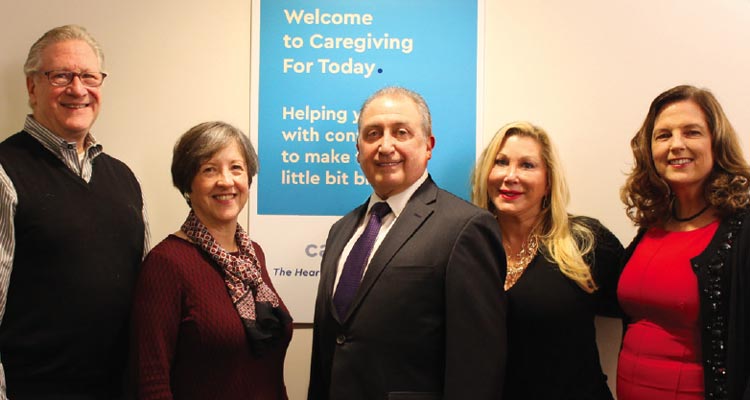 (From left) Jed Levine, Executive Vice President, Director of Programs & Services; Susan V. Kayser, Esq., Board Member Emeritus; Steven E. Boxer; Michelle Walker; and Sunnie Kenowsky Irving, Board Member Emeritus.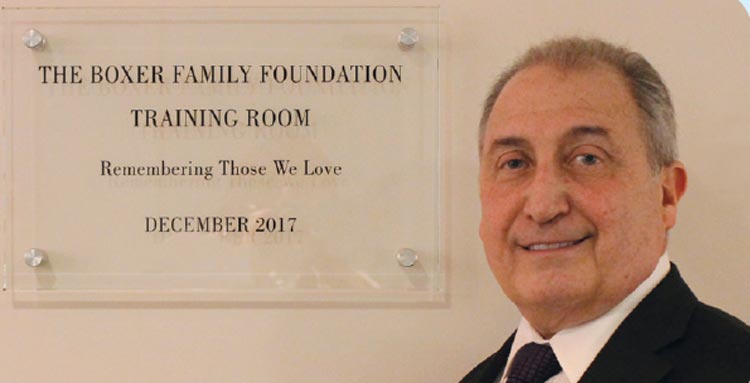 Steven E. Boxer, former Board Member
---

Deirdre Quinn with family and friends.
Deirdre Quinn, Co-founder & CEO of Lafayette 148 New York, was joined by friends and family on November 16, 2017, for the dedication of the "Lafayette 148 New York Training Room." In this Training Room we hold professional training, legal and financial seminars, home care seminars, monthly education meetings, legal and financial planning, family caregiver workshops and much more offered for families effected by dementia.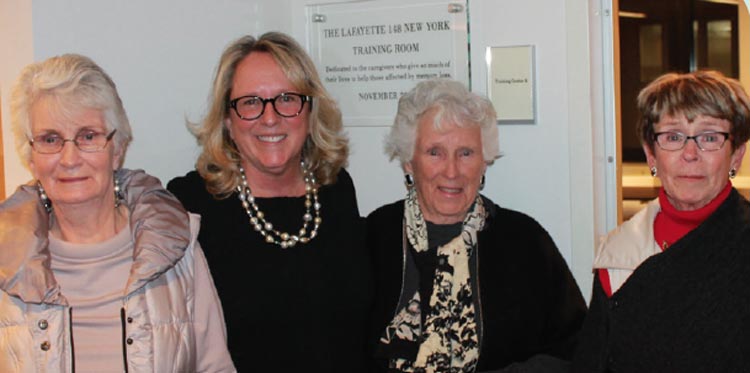 Deirdre Quinn (second from left), co-founder & CEO of Lafayette 148 New York, and family.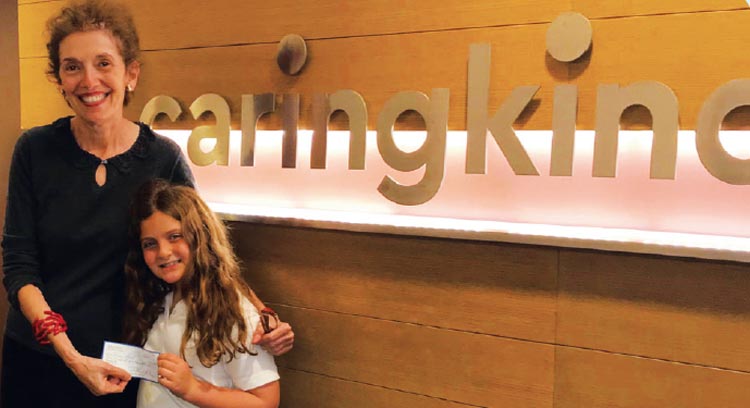 Carol Berne, Senior Vice President of Development and Adina Halvey
On December 6, 2017, Adina Halvey and her family visited CaringKind to present Carol Berne, Senior VP of Development, with a check for $216.42. Adina sold homemade cookies in her neighborhood to support CaringKind and honor her grandmother, who has dementia.