Ed Cisek
Chief Program Officer and
Vice President of Program Evaluation
---
Fill your Toolbox with Education
As caregivers, we are often faced with challenging situations that are charged with emotion. Our instinct is to react quickly. It's important, however, to take a step back, take a deep breath, remember that there is an underlying disease at work here, and dip into our mental "toolbox."
At CaringKind, our education offerings are designed to stock that toolbox with a variety of tools that you can use in caregiving situations. For example, at our Understanding Dementia seminar, you'll learn how to adjust your expectations as dementia progresses. At our Legal and Financial seminar, you'll learn what questions to ask an elder law attorney as you plan care for the future. And at our Medicaid Home Care seminar, you'll learn the steps it takes to find professional caregiving help.
In the coming months, you can expand your toolbox with our educational seminars. Join us on November 11 for our Behavior has Meaning seminar. Our Director of Training, Amy Torres, will explain how learning to interpret behavior as a form of communication can make it easier to communicate with a person with dementia. On December 9, Heidi Hartmann-Rothe, Clinical Care Coordinator at NYU's Division of Geriatric Medicine and Palliative Care, will discuss the interplay between dementia and diabetes as she presents Sugar and Spice: A Recipe for Care for People with Diabetes and Dementia and their Care Partners.
In 2020 we're planning seminars on Family Conflict, Lewy Body Dementia, Frontal Temporal Dementia and much more. Be sure to check our Education Calendar included in this and every issue of our newsletter. Just a reminder, though, registration is required for these meetings so please call our Helpline.
In addition to our seminars, we have many tip sheets available. Some of our most popular tools are "Communication Tips for Alzheimer's Caregivers," "Identifying Distress: Possible Causes of Personality and Behavioral Changes," and "Caring for Yourself."
There are also many electronic resources for caregivers. Stay tuned for more information about our Fourth Annual Technology and Caregiving Fair. In the meantime, browse some products and companies that participated in this year's fair at caringkindnyc.org/techfairvendors.
Need more tools for your toolbox, or help figuring out which tool to use? Easy, just call our Helpline at 646-744-2900 and we'd be glad to assist.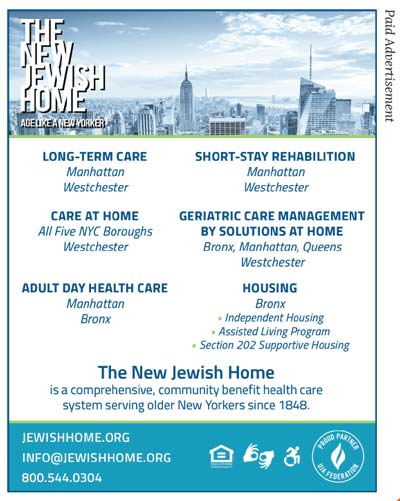 Holiday Tips
Holidays can be meaningful enriching times for both the person with dementia and his or her family. Here are some tips for these special times:
Celebrate the holidays that are important to you.
Involve the person with dementia in simple holiday preparations.
Set your own limits, and be clear about them with others.
Prepare quiet distractions to use, such as a family photo album, if the person with dementia becomes upset or overstimulated.
Please call our Helpline at 646-299-7400 for our complete Holiday Hints handout.