CaringKind and Coronavirus:
Supporting Our Community During the COVID-19 Pandemic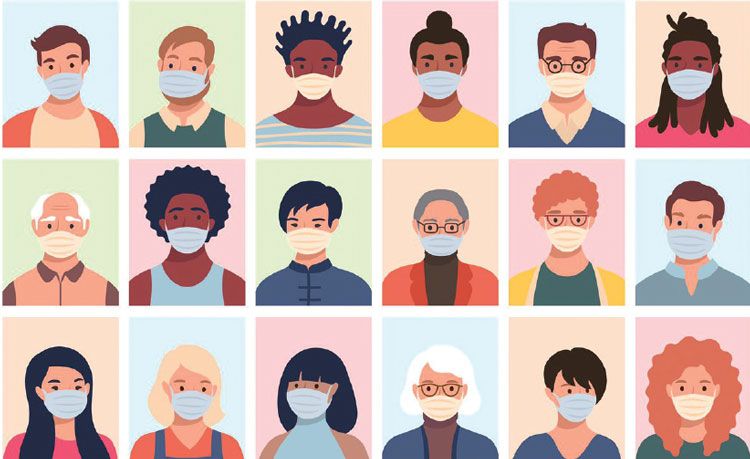 As we continue to encounter this unprecedented time of COVID-19 together, we at CaringKind want you to know that you are not alone. CaringKind is on the front line of the COVID-19 crisis and has taken steps to protect our staff and volunteers while we serve our clients, among the city's most vulnerable adults. Our New York City community is faced with fear and isolation as the restrictions due to the pandemic persist. Caregivers and those with Alzheimer's or related dementias are struggling even more as they try to find ways to cope with the challenges of confinement and changes in routine.
In response to this directive, the CaringKind office closed Tuesday, March 17, and we have suspended all in-person trainings, meetings, and programs; however, we have migrated programs and services to virtual platforms to provide seamless support to meet your needs and to bring relief as you continue this challenging and necessary work of providing care.
Helpline
Helpline serves as our gateway for people in need of our services. Professionally staffed by caring, knowledgeable dementia experts, we are equipped to answer questions, make referrals, enroll participants into meetings, provide guidance, and perhaps most importantly listen to your concerns. We know that caring for someone with Alzheimer's or dementia can be overwhelming at times, especially now.
Social Workers
Social Workers are available to assist caregivers with navigating the more complex caregiving challenges that arise.Social workers can assist caregivers as the disease progresses, offering assistance with future planning, home care options, Medicaid planning, and nursing home placement. They are also available for short term counseling.
CaringKind's MedicAlert® NYC Wanderer's Safety Program
CaringKind's MedicAlert® NYC Wanderer's Safety Program is acutely aware of the possible dangers if a person wanders away from home. In this time of COVID-19, ensuring the safety and well-being of the person with dementia is of paramount importance. This program is lifesaving and helps safely return those who wander back to their loved ones.
Family Caregiver Support Groups
Family Caregiver Support Groups are available through teleconferencing and video platforms. These groups continue to provide support for dementia caregivers. Many caregivers have said that being in a support group has been a "lifeline" to them as they continue to provide care for the person with dementia. This is an essential support system that is especially needed during the pandemic.
Connect2culture®
Connect2culture® partners with prestigious cultural institutions throughout New York City, and presented a virtual mini-series through live webinars that provided engaging and informative programs for caregivers and people with dementia during COVID-19.  These webinars have been recorded and can be accessed on our CaringKind website — please go to the connect2culture resources section. Beginnings for persons with early-  and middle-stage dementia is on hiatus. Some activities have been  transformed into virtual events and can be found on the CaringKind website under COVID-19 Resources, Tips & Activities for Families and Caregivers. This socialization program offers a holistic approach to social, intellectual, and physical engagement and is being considered for a virtual platform.
Education
Education continues to offer seminars through live webinars and previously recorded videos on a regular basis. Understanding Dementia, Legal and Financial, Medicaid Home Care and Monthly Education meetings offer a sound foundation of what caregivers need to navigate this illness. Special seminars are also offered. Please consult the website under Education and Training meetings for additional information.

Community Outreach
Community Outreach specialists provide information, support, and one-on-one consultations services, currently in a virtual setting. CaringKind serves the needs of specific communities, including: Spanish Outreach, Chinese Outreach, African American Outreach, and Orthodox Jewish Community Outreach.
Training is currently moving toward a virtual platform online that will be made available to professional caregivers. Family cargiver workshops are being offered virtually. Call our helpline for more information: 646-744-2900.
Our Website has a dedicated section COVID-19 Resources, Tips & Activities for Families and Caregivers replete with advice and engaging and interactive activities for both the person with dementia and their caregiver. It also includes a wealth of resources specific to COVID-19. This section is regularly updated with the most recent services, videos and programs including Creative At Home Activities – short videos that offer simple activities to do at home with materials on hand that can be richly satisfying for the person with dementia.
Education Meeting: Fun Activities for People with Dementia offers resources for persons at all stages of the illness. You can access a recording of this meeting on our website.